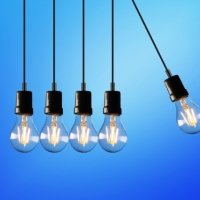 Tuesday, 4 December 2018
Please be advised, Campus Management is scheduling a power shutdown in the following areas commencing Monday 10 December to Tuesday 11 December as detailed below.
BUILDING
OUTAGE PERIOD

8pm (10 Dec) – 2am(11 Dec)

Lawrence Wilson Art Gallery
Berndt Museum
Computer Science

10pm– 11pm (10 Dec)

Arts
Octagon
Dolphin
Music
Sommerville
Winthrop
Admin
Admin East
Hackett
Rec Centre

12 midnight (10 Dec) – 1am (11 Dec)
Purpose for shutdown
The shutdown is required to undertake essential maintenance to the campus electrical infrastructure.
Building access and services
During the shutdown periods it is advised that staff refrain from accessing the above locations during these specified outage times.
General power and lighting, air conditioning and phones will be unavailable.
A generator will be used to back up supplies to IT and PABX equipment in the Ken and Julie Michael building only.
Campus Management has planned the timing and schedule of these works to minimise impact on staff and students as much as possible.
Power down your equipment
To minimise the risk of data loss and equipment damage, staff are advised to switch off computers and other equipment prior to the scheduled power shutdown.
If you have any questions or concerns, contact your respective CSO.

Central Units
Greg Caird - [email protected]
Mark Croager - [email protected]
Science Faculty
Lauren Sly - [email protected]
ABLE Faculty
Greg Caird - [email protected]

EMS Faculty
Mark Croager - [email protected]
H&MS Faculty
Chris Harriduth - [email protected]
Please notify all relevant staff in your department. We apologise for any inconvenience.
Tags
Groups

Campus Management