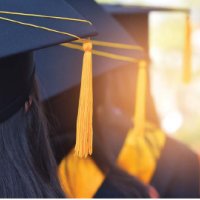 Monday, 3 December 2018
This article is reprinted with permission from The West Australian. It was first published 1/12/18 in The Weekend West which is published every Saturday.
DELOITTE'S new economic blueprint for Western Australia has forecast potential for more than 75,000 new jobs by 2029.
The Shaping Future Cities: A new way report involved key stakeholders in business, government and academia and identified nine clusters of opportunity the state was in a good position to capitalise on.
The University of Western Australia (UWA) Vice Chancellor Professor Dawn Freshwater was on the advisory panel for the study and highlighted its importance.
"The future is hard to predict, but we are not without agency in shaping it," she said.
"Forums like this are important for our collective understanding of where we are and exploration of where we want to go."
The nine clusters identified by the report spread across three categories: natural advantage, right place, right time and technology platforms.
"It often feels in contemporary society that we are marching towards a number of existential crises around how we collectively manage the challenges of digital disruption, robotics, automation, the future of work and the impact of technology," Professor Freshwater said.
"Many of the jobs our 2019-commencing students will do when they graduate don't even exist yet."
"For example, in defence manufacturing we will see more designers and technicians, rather than assembly-line factory workers."
"Creativity, problem solving and multidisciplinary understanding will be increasingly sought-after skills."
Deloitte Access Economics Partner Matt Judkins said economic modelling showed battery supply chains, digital operations and hydrogen fuel were the clusters with the most job-growth opportunity, with each potentially creating 30,000 jobs by 2029.
"Deloitte is actively seeking to involve all parts of WA's economy in the discussion and in development of these clusters to assist and prepare for the jobs of the future in what will be a very diverse workforce," he said.
The government's continued commitment to the defence industry in WA and the continued excitement around lithium, pharmaceuticals and the medical technology industry were encouraging factors for universities, according to Professor Freshwater, who said employers were looking for university graduates with broadened skills and social responsibilities.
"Multidisciplinary breadth, experiential learning and development of 'soft skills' are increasingly required alongside subject specialisation and professional depth," she said.
"And as the nature of work changes, the more important lifelong learning will be to ensure ongoing currency in the workforce."
"We will see growing interest in smaller courses that can augment student's careers with flexible learning and online connectivity, which we are coming to call micro credentials."
"Traditionally universities send students out into the world equipped to succeed in their profession."
"In the future, they'll never really leave university, continually coming back to learn new things."
Mr Judkins highlighted the variety of skills needed to support future economic endeavours, from engineering, science and commerce roles to labour, logistics and admin positions, and said Deloitte's nine clusters were paramount for WA's success.
"It's really important WA seizes the opportunity to embrace the clusters identified in Shaping Future Cities, because our experience lends itself to develop these industries and lead," he said.
"If we hesitate it's likely other states or neighbours will step into the breach."
"It's really important WA seizes the opportunity to embrace the clusters identified in Shaping Future Cities, because our experience lends itself to develop these industries and lead."
THE NINE CLUSTERS
• Battery supply chain: Capturing increased value in the growing supply chain for lithium batteries.
• Powered by hydrogen: With the decarbonising of the world's industries, renewable energy like hydrogen is pinned to support this change.
• Indigenous-owned business: Utilising existing linages in the resources, biodiversity and tourism sectors to increase indigenous-owned business share in the WA economy.
• Biodiversity products: New medical products have the potential to be designed, tested and developed on the back of our unique biodiversity.
• Our place in space: Capturing the wave of the burgeoning global space industry, including mission management and space situation awareness.
• Indian Ocean defence: Developing a world-class naval development and maintenance hub.
• Industry education: Brand new education opportunities that combine technical training with practical experience from industry.
• Digital operations: Leveraging our capability in digital and remote operations to develop and commercialise core intellectual property.
• Integrated energy solutions: Being a global leader in the delivery of micro-grid solutions to meet the needs of the rapidly changing energy environment.
Tags
Channels

Business and Industry — Media Statements — University News