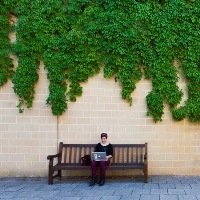 Monday, 12 November 2018
UWA's approach to learning and teaching places an emphasis on enhancing the student learning experience. In support of this process, a series of position papers will be delivered as part of the strategy development process and the ongoing need for continuous professional development and improving learning and teaching pedagogy.
The University encourages a student-centred approach to excellence in education, and positively supports the design and implementation of the flipped classroom model, underpinned by the delivery of evidence based pedagogies.

The Flipped Classroom paper is available for download here .

The Educational Enhancement Unit will be offering grants of up $5000 to support staff to flip their units for 2019.

Applications are due by Monday 3 December 2018 and successful applicants will be notified by mid-December.

More information on the grants is available online .
Tags
Groups

Education Quarterly