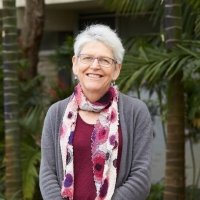 Tuesday, 6 November 2018
The University of Western Australia has a continual roll call of awards, scholarships and prizes presented to staff and students.
To recognise these achievements, a monthly article is published on the UWA news page on the website and in UWA Forward on the first week of every month. If you know of any great awards or achievements across the University please email [email protected]
Name: Elise Reitze-Swensen - Electronic Music Tutor and Louise Devenish- Head of Percussion and Daniel Susnjar - Drum Tutor, Conservatorium of Music UWA.
Achievement: Winners of a WA Music Award (WAMI) The Western Australian Music Industry Awards are annual awards presented to the local contemporary music industry. Elise Reitze-Swensen and Rosie Taylor of electronic duo Feels, won three awards. Their label Women of Music Production Perth (WOMPP) picked up the award for Label of The Year, on top of awards for Best Live Electronic Act and Best Electronic Producer. Louise Devenish, also who won for 'Best Experimental Act', and Daniel Susenjar won for 'Best Drummer'.
Name: Dr Asha Bowen, Senior Clinical Lecturer, UWA Medical School.
Achievement: L'Oreal Women in Science Fellowship Dr Bowen was awarded a 2018 Fellowship as part of the prestigious L'Oréal-UNESCO Women in Science program. Dr Bowen's dedication to ending skin infections in Aboriginal and Torres Strait Islander children made her a stand-out choice as one the most outstanding early-career female scientific researchers in Australia. Name: Dr Ying (Maggie) Jiang, Associate Professor in international studies and Director at the UWA Confucius Institute Achievement: Winner of a Golden Wattle Award recognising the top ten outstanding Australian Chinese youth. Dr Ying Jiang was named one of the nation's ten most outstanding young Australian-Chinese leaders in the 2018 Golden Wattle Awards. The Golden Wattle Awards, named after Australia's national flower, recognise outstanding achievements and contributions to the community.
Name: Professor Sandra Thompson, Director Western Australian Centre for Rural Health (WACRH).
Achievement: Public Health Association of Australia - PHAA Mentor of the Year Award. Professor Thompson was awarded PHAA Mentor of the Year Award for her contribution to mentoring early-career students, professionals and practitioners. Dr Thompson has made a significant contribution to building capacity in public health practice, particularly in Aboriginal health and rural health and promoting research, education, professional and personal development.
Name: Associate Professor Lisa Wood and Dr Karen Martin, UWA School of Population and Global Health.
Achievement: Award for Excellence and Innovation in Public Health Team Research (CAPHIA) Associate Professor Wood and Dr Martin were awarded the 2018 Council of Academic Public Health Institutions Australasia (CAPHIA) Award for Excellence and Innovation in Public Health Team Research. The judges acknowledged the impact of their research to build capacity of community organisations to undertake more routine and robust data collection, among other strengths.
Name: Associate Professor Lisa Wood and her research team (Home2Health Research Group), comprising of Shannen Vallesi, Craig Cumming, Angela Gazey, Nick Wood and Nuala Chapple.
Achievement: Public Health Association of Australia WA Branch Policy and Research Translation Award for 2018     The UWA team was recognised for their research and evidence that has informed policy advocacy around homelessness and health. Home2Health has been proactive in leading and collaborating with other groups to demonstrate the massive health, human and economic costs to society of homelessness. Their work highlights the need to see homelessness as a preventable public health issue.
Name: Professor Wallace Cowling, Associate Director of The UWA Institute of Agriculture.
Achievement: Elected Fellow of the Australian Academy of Technology and Engineering. Professor Cowling was recognised as an outstanding contributor to Australian agricultural science, technology and productivity through advances in crop breeding. He is an innovator at the interface of technology and commerce in Australian and international agriculture. As a research leader and company director, he has bred and released more than 60 crop varieties which have improved the production, profitability and sustainability of the Australian grains industry. His research across the disciplines of animal and plant breeding challenges the status quo and promises major improvements.
Name: Professor Eric May, Chevron Chair in Gas Process Engineering, UWA Faculty of Engineering and Mathematical Sciences. Achievement: Elected Fellow of the Australian Academy of Technology and Engineering.  Professor Eric May was elected for his work as a global leader in natural gas science and engineering, thermodynamics and metrology, which has achieved enormous practical outcomes. He received a Prime Minister's Prize for Science for his work in the measurement of fundamental fluid properties and their application in bringing Australia's natural gas resources to market. His research has enabled industry to reduce the cost and environmental impact of LNG production, enabled offshore reserves to be developed economically, advanced CCS operations and improved custody transfer standards.
Name: Professor Phillip Watson, Shell Chair in Offshore Engineering, UWA Oceans Institute.
Achievement: Elected Fellow of the Australian Academy of Technology and Engineering.  Professor Phillip Watson is a world-leading expert on offshore geotechnics, setting direction of technology and innovation for a Group of Eight university in consultation with industry leaders. He led Australian specialist consultancy Advanced Geomechanics for six years, overseeing a period of significant growth, before negotiating its sale to international company Fugro. He served as Global Director of GeoConsulting for Fugro, spanning onshore and offshore activities, with emphasis on integration, innovation and technology. He now holds the Shell Chair in Offshore Engineering and is also OFFshore Hub Director (both at UWA), managing multidisciplinary research teams.
Name: David Groves, UWA Emeritus Professor, Earth Sciences.
Achievement: Australian Geoscience Champion Professor Groves is a pre-eminent Australian academic economic geologist. He passionately harnesses the outcomes of research to directly support the discovery of minerals in Australia, while instilling in others the importance of the big picture in trying to understand mineral systems. The Awards recognise each recipient's contributions to Geoscience through their leadership, mentorship and technical achievements. Professor Groves joins Roy Woodall AO, the inaugural National Geoscience Champion, as two of a select few honoured in this way.
Name: Angus Turner, Rural Clinical School of Western Australia (Urban Centre).
Achievement: 2019 WA Australian of the Year Nominee Dr Angus Turner was nominated for the WA Australian of the Year for his dedication to ending blindness and vision loss across rural and remote Australia. In 2017, under Angus' leadership, Lions Outback Vision conducted more than 7,000 eye consultations across 20 communities.
Name: Deb Skelton, UWA Music Graduate.
Achievement: Nominee for this year's ARIA Music Teacher of the Year Award Perth music teacher, Deb Skelton was selected from hundreds of applicants as an official ARIA nominee for this year's ARIA Music Teacher of the Year Award. This ARIA Award category celebrates Australia's music educators for their dedication and hard work in teaching children to play and love music. The ARIAs is the flagship event on the Australian music calendar – a celebration of all that is great in local music.
Congratulations UWA staff and students.
Media references
Jess Reid (UWA Media and Public Relations Advisor)                                (+61 8) 6488 6876
Tags
Channels

Media Statements — University News