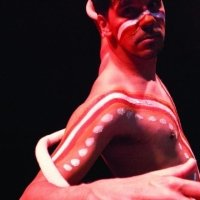 Friday, 2 November 2018
The Perth Arts Festival invites you to celebrate a world-class arts program, including several world premieres that are proudly stamped Made in WA andcelebrate the unique brilliance and beauty of Perth.
Celebrating 66 years as Australia's longest-running arts festival, the excitement will begin on Friday 8 February 2019 with a breathtaking start to the season that will have Perth's theatres, galleries, parks and other arts playgrounds buzzing.
The Lotterywest Festival Opening Weekend - Boorna Waanginy: The Trees Speak is returning by popular demand to transform Perth's beloved Kings Park into a nocturnal wonderland of Noongar culture and ecological awareness over four nights.
This free family event headlines a program that will see hundreds of thousands of festival visitors witness extraordinary experiences over a three-week period.
Living up to Perth Festival's global reputation for diversity and excellence, the 2019 program includes seven Australian exclusives, nine world premieres and five Australian season premieres.
Audiences will thrill to the breathtaking Vietnamese circus of Lang Toi , the mind-bending theatrics of The Great Tamer , from 2004 Olympic Games ceremonies director Dimitris Papaioannou, ghostly encounters inside a famous Perth heritage site at Sunset , glorious beats under the stars at Chevron Gardens and the mesmerising Chinese-Australian music and dance experience One Infinity .
It culminates Artistic Director Wendy Martin's four-year vision to celebrate this incredible corner of the world and the stories that make it unique. The Made in WA series includes six world premieres of daring local productions commissioned and nurtured by Perth Festival.
The festival even has its own signature scent and taste, with the tangy perfume of the peppermint tree (or Wonnil in Noongar) complemented by the flavour of wattle seed pervading venues and influencing menus across the city.
Perth's summer menu of tasty tunes and irresistible global beats returns to Chevron Gardens at Elizabeth Quay, ranging from indie-rock to electro to good old-fashioned rock'n'roll.
Over four days, the 2019 Perth Writers Festival brings a feast of writers, artists and activists to Perth, with an empathic eye to the experiences of the contemporary world.
The Lotterywest Festival Films will take audiences on a cinematic journey during the outdoor summer season at UWA Somerville and ECU Joondalup Pines beginning 26 November 2018.
UWA Vice-Chancellor Professor Dawn Freshwater said Perth truly comes alive at Festival time, when the best artists from Western Australia and the world stand in creative unity with the community.
"The 2019 program truly reflects the uniqueness of our city and I look forward to seeing the campus and other venues across Perth teeming with world-class musicians, writers and actors all showcasing their talents for us to enjoy," Professor Freshwater said.
For bookings and more information on the Perth Arts Festival visit www.perthfestival.com.au .
Media references
Stephen Bevis (Perth Festival)                                                                         08 6488 8618 / 0448 927 281
David Stacey (UWA Media and Public Relations Manager)                             08 6488 3229 / 0432 637 716
Tags
Channels

Arts and Culture — International — Media Statements — University News