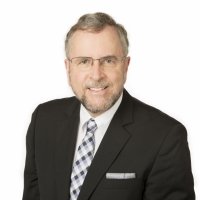 Friday, 26 October 2018
Professor Wallace Cowling, Associate Director of The University of Western Australia's Institute of Agriculture has today been elected as a Fellow of the Australian Academy of Technology and Engineering.
Professor Cowling is an outstanding contributor to Australian agricultural science, technology and productivity through advances in crop bgujreeding and genetics. Throughout his career, he has bred and released more than 67 crop varieties which have improved the production, profitability and sustainability of the Australian grains industry.
Professor Cowling's innovative research has resulted in new plant breeding methods which arose from collaboration with several world-leading animal quantitative geneticists across Australia and internationally. In addition, he has been instrumental in establishing UWA's collaboration in canola breeding with NPZ (Norddeutsche Pflanzenzucht HG Lembke KG), a private plant breeding company based in northern Germany.
Hackett Professor Kadambot Siddique, director of The UWA Institute of Agriculture who nominated Professor Cowling for the fellowship said he is a good example of a 'Professor of Practice' – an expert who brings their industry perspective to universities, adding significant value through their role in teaching, research and postgraduate training.
"Professors of Practice are growing in importance as universities and governments seek to improve their community impacts," Hackett Professor Siddique said.
"Professor Cowling trains young plant breeders and early career researchers in new and innovative approaches to plant breeding, and will add significant value to the Academy by linking academia, business and government."
Academy President, Professor Hugh Bradlow, welcomed his election, saying the new Fellows strengthened the Academy's aim of ensuring that Australia remained a world-leading technology economy.
"We're motivated by what's best for our nation's future," Professor Bradlow said. "And we do that by bringing together the brightest minds in technology, engineering and science to offer impartial, evidence-based, and practical advice."
Two other academics from UWA, Professor Eric May and Professor Phillip Watson were also elected to the Academy. The 25 new Fellows will be formally welcomed into the Academy at its Annual Meeting in Melbourne on 23 November.
Media references
Professor Wallace Cowling (The UWA Institute of Agriculture) (+61 8) 6488 7979 / (+61 4) 29 207 577
Diana Boykett (Communications Officer, The UWA Institute of Agriculture) (+61 8) 6488 3756 / (+61 4) 04 152 262
Tags
Groups

UWA Institute of Agriculture