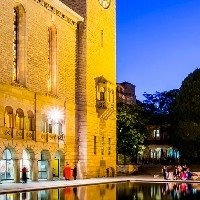 Tuesday, 23 October 2018
The Australian Awards for University Teaching (AAUT) recognise the impact that educators have on the learning and teaching experiences and outcomes of university students.
The awards celebrate and reward programs and practices that support students and enhance learning and promote excellence in learning and teaching in all aspects of higher education.

The University has selected a number of nominations to be put forward to the 2018 Australian Awards for University Teaching, from our institution-level Learning and Teaching Award winners.

UWA award winners along with the University AAUT nominees will be announced at the UWA Teaching Excellence Conference and Teaching Awards Ceremony on Thursday 1 November.

Registration for the conference and the awards ceremony is available here .
Tags
Channels

Teaching and Learning

Groups

UWA Forward