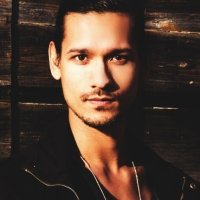 Tuesday, 2 October 2018
The University of Western Australia has a continual roll call of awards, scholarships and prizes presented to staff and students. To recognise these achievements, a monthly article is published on the UWA news page on the website and in UWA Forward on the first week of every month.

If you know of any great awards or achievements across the University please email [email protected]

Name: Clinical Associate Professor Richard Riley, UWA Medical School
Achievement: Named a Society for Simulation in Healthcare (SSH) Academy Class of 2019 Fellow.
The SSH Academy recognises individuals whose sustained contributions have had an impact on the field of healthcare simulation. The Fellows were selected based on their outstanding and sustained contributions to the development of SSH and to the field of healthcare simulation. The Academy convenes a cadre of experts, vetted by their peers, who initiate important work to move the field forward.

Name: Mark Holdsworth, UWA Conservatorium of Music student
Achievement: Awarded Melbourne Symphony Orchestra Cybec Young Composer Residency for 2019.
Involving three new commissions; 'Fanfare for orchestra' to be premiered on 20 February 2019 at the Sidney-Myer Music Bowl; 'Cri de coeur' a symphonic work for premiere at the Metropolis New Music Festival on 4 May 2019 and his Symphony No.1 in 2020. This year has been a successful year for Mark as he also won the inaugural Arcadia Winds Composition Prize for his new work 'Hellfire' (wind quintet) and he was also chosen for the TSO Australian Composers School 2018-19 which involved the premiere of two new orchestral works; 'War Cry' and 'Ascension: Ode to Stephen Hawking'.

Name: Alice Michie, PhD student, UWA Medical School
Achievement: Winner of the One Health Symposium Prize at the Combined Biological Sciences Meeting.
Alice won the One Health Symposium prize for best student oral presentation for her talk "Investigating the Phylogeography of Ross River Virus in Western Australia and the Pacific Islands through Whole Genome Sequencing Techniques". Alice is supervised by Dr Allison Imrie, Clinical Professor David Smith and Professor John Mackenzie.

Congratulations UWA staff and students.
Media references
Jess Reid (UWA Media and Public Relations Advisor)                                (+61 8) 6488 6876
Tags
Channels

Awards and Prizes — Media Statements — Research — Students — University News

Groups

Faculty of Arts, Business, Law and Education — Faculty of Health and Medical Sciences — Music — School of Biological Sciences — School of Medicine and Pharmacology