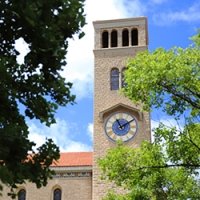 Tuesday, 17 July 2018
The University of Western Australia has cemented its place among the world's top universities with nine subject areas ranked in the top 50 globally, according to the 2018 Academic Ranking of World Universities.

UWA was ranked first in Australia in four subject areas: Marine/Ocean Engineering, Agricultural Sciences, Environmental Science & Engineering and Biological Sciences.

Other subject areas ranked in the world's top 50 included Mining and Mineral Engineering (5), Oceanography (24), Ecology (29), Clinical Medicine (39) and Public Health (48).

Vice-Chancellor Professor Dawn Freshwater said the result reflected the world-class quality and impact of research undertaken at UWA and how that research was translated into learning for students.

"Our internationally recognised leaders are tackling global, national and regional issues to improve the lives of others and ensure that knowledge and evidence is translated into benefits for society," Professor Freshwater said.

"We have considerable multidisciplinary research expertise and experience which we are sharing with students, government and industry in order to be innovation leaders."

As an example, UWA's international reputation in the field of oceanography is attracting the best and brightest researchers from around the world to the UWA Oceans Institute, which brings together strengths in oceanography, ecology, engineering and resource management.

The world-renowned program offers undergraduate and postgraduate research training and PhD opportunities.

The Academic Ranking of World Universities (ARWU) list is compiled by ShanghaiRanking Consultancy, an independent organisation dedicated to research in higher education intelligence and consultation.
Media references
David Stacey (UWA Media and Public Relations Manager)  (08) 6488 3229 / 0432 637 716
Tags
Channels

Awards and Prizes — International — Media Statements — Research — University News

Groups

Faculty of Engineering and Mathematical Sciences — Faculty of Health and Medical Sciences — Oceans Institute — Science Matters