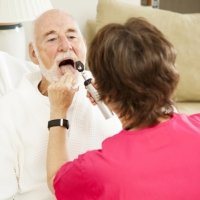 Tuesday, 19 June 2018
The importance of caring for the aged who come from a diversity of cultural and language backgrounds and addressing issues that come with aging in our community will be the topics of focus at the 2018 Leading Innovation Through Diversity forum to be held at The University of Western Australia on Friday 29 June.
The forum  also has a strong focus on building bridges between research, policy and practice in aged care. It is co-hosted by Fortis Partners In Culturally Appropriate Care WA, MYVISTA, InnovAGEING and Local Government Professionals.
Entry to the full day forum is $50 per person but free afternoon presentations (from 3.15pm) are open to seniors and their families. A variety of subjects will be discussed at these sessions including the importance of volunteering and keeping active in the community, retirement plans, transport issues and solutions for getting around and ways seniors can motivate themselves to exercise
Approximately 15 per cent of Australia's total population (3.7 million) are aged over 65 and this number is projected to increase to around 7.5 million by the year 2050. Older Australians are a very diverse group, with one in three born overseas. Many of the presentations at the forum will address the needs of older people from different cultural backgrounds.
Speakers include leading researchers, practitioners and policy makers from Australian universities, aged care providers, community associations and government.
Highlights of the program include:
Developing "Smart Technology" Supporting Aged Care 1.45pm
Presenter: Lukasz Krzyżowski, UWA School of Social Sciences
This session will look at new technologies that can support older people in the community to decrease loneliness, a major issue responsible for a decline in the mental and physical health of seniors.
Is Art at the Heart of Healing in Hospital for Seniors? 3.15pm
Presenter: Christina Davies, UWA School of Population and Global Health
Learn about the role of art and creativity in healing, and improving health and wellbeing as we age.
Getting Around: Transport Issues and Solutions for Seniors 3.30pm
Presenter: Simone Pettigrew, Curtin University School of Psychology
Simone Pettigrew is an expert in health promotion. Hear her presentation on how to help motivate seniors to become more mobile and address the challenges of getting around.
Let's get Eccentric - How to Motivate Elderly Individuals to Exercise Regularly 4pm
Presenter: Ken Nosaka, Edith Cowan University School of Exercise and Health Sciences
Ken Nosaka will discuss the importance of physical activity for the elderly in a light-hearted fun session designed to motivate and engage seniors, their families and their carers.
Tickets for the full day conference are $50 per person and free to seniors, their families and carers attending sessions in the afternoon. Click here for more information and to book the full day conference. Seniors, their families and carers can register by emailing [email protected] or phone Peter Elford on 6488 5536.
Media references
Jess Reid (UWA Media and Public Relations Advisor)(+61 8) 6488 6876
Tags
Channels

Business and Industry — Events — Media Statements — Research — University News

Groups

Faculty of Arts, Business, Law and Education — School of Social Science