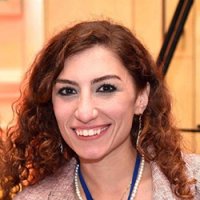 Friday, 15 June 2018
UWA Business School PhD Graduand Manal Shehabi has been offerred a three-year fellowship at the Oxford Institute for Energy Studies.
Oxford Institute for Energy Studies is a recognised independent center of the University of Oxford and currently rated the world's number one independent energy institute.
The fellowship is to continue Manal's research on the economies of the Middle East.  This research has focused on the economy of Kuwait before and since the first Gulf war, with important contributions to the analysis of economic adjustment in the face of the recent declines in petroleum prices, offering a unique and powerful mathematical model of the Kuwait economy that is readily translated to the economies of the other Gulf states.
The research will be aided by Manal's knowledge in the region and in Arabic. Elements of this work have already been successfully published.
Tags
Channels

Students

Groups

Faculty of Arts, Business, Law and Education