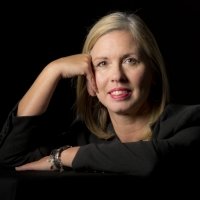 Monday, 11 June 2018
One of the State's top mining executives, a former Australian cricketer and educator and a world-leading breast cancer surgeon are among 18 graduates and three staff members of The University of Western Australia who have been recognised in the 2018 Queen's Birthday Honours List.

UWA science graduate Erica Smyth, of Jolimont, was one of only 10 Australians to receive the top honour of Companion in the General Division (AC) of the Order of Australia. Dr Smyth, director of National Energy Resources Australia, was recognised for "eminent service to the community through corporate governance roles with charitable, medical research, higher education, nuclear scientific and technology organisations, to the minerals exploration sector and to women in business".

A former Pro Chancellor and long-serving member of UWA Senate, Ms Smyth was one of the founders and a former chair of UWA's Centenary Trust for Women, established in 2002 to provide financial support for women facing difficulties while studying at UWA. She was also awarded an Honorary Doctorate from UWA in 2008.
World-leading breast cancer surgeon Professor Christobel Saunders, of Fremantle, Head of UWA's Surgery Division, was appointed an Officer in the General Division (AO). Professor Saunders was recognised for "distinguished service to medical education in the field of surgical oncology, to the diagnosis and management of breast cancer and melanoma, as an academic, researcher and clinician".

UWA graduates appointed Officers in the General Division (AO) were psychologist and former UWA adjunct senior lecturer Paula Nathan, of Claremont (BA, BPsych, MPsych); immunologist Professor Jim McCluskey, of North Melbourne (BMedSc, MBBS, MD); Dr Paul Wood, of Fitzroy (BSc); Emeritus Professor Robin Crekye, of Waramanga ACT (LLB); former UWA staff member Clinical Professor Michael Quinlan, of Nedlands (MBBS, MD); and Dr David Cook, of Mosman NSW (BE).

Director of UWA affiliate Telethon Kids Institute, Professor Jonathan Carapetis, Nedlands, was appointed a Member (AM) in the General Division for "significant service to medicine in the field of paediatrics, particularly the diagnosis, treatment and prevention of rheumatic heart disease".

Graduates appointed a Member (AM) in the General Division were former Liberal Party WA president Danielle Blain, of Peppermint Grove (BA); John Inverarity, of Claremont (BA, Grad Dip Ed); UWA senior honorary research fellow and former Head of School of Sport Science, Exercise and Health Professor Bruce Elliott, of Trigg (BEd, MEd, PhD); Professor David Fletcher, of Bicton, (MBBS), Professor David Hillman, of Nedlands (MBBS) and Professor Dominic Spagnolo, of Mt Lawley, all from UWA's Medical School.

Graduates awarded a Medal (OAM) in the General Division were: Audrey Pearson (BA, CertTeach); Adjunct Clinical Professor John Rosenthal, of South Perth (BSc, MBBS); Dr Alan Bray, of Woodville South Australia (MD); the Honourable David Smith, of Bunbury (LLB); and Simon Murray, of Hazelwood Park South Australia (GradDipEd).
Media references
David Stacey (UWA Media and Public Relations Manager)   (+61 8) 6488 3229 / (+61 4) 32 637 716
Tags
Channels

Alumni — Awards and Prizes — Events — Media Statements — Teaching and Learning — University News

Groups

Arts — ECM Faculty Focus — Faculty of Arts, Business, Law and Education — Faculty of Engineering and Mathematical Sciences — Faculty of Health and Medical Sciences — Graduate School of Education — Law — Psychology — School of Medicine and Pharmacology — School of Sport Science, Exercise and Health — Science Matters — South West — UWA Centenary — UWA Forward