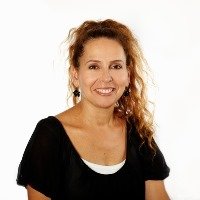 Friday, 6 April 2018
In January 1990, I walked into a large corporate law firm for the first day of my articles of clerkship, the dream of many a young law graduate at that time. I was ambitious and idealistic, brimming with excitement and confidence, thinking my law studies had equipped me with the knowledge and skills that I needed to be an excellent lawyer from day one.

I couldn't have been more wrong. I soon discovered how little I knew and how little I could do, and I wondered why Law School hadn't prepared me better for this caper.

After 12 years in practice, I could no longer ignore my true calling – I wanted to share with others the knowledge, skills and insights I had developed in legal practice. I wanted to teach. I consider myself extremely fortunate to have been able to indulge my love of law and of teaching in the Law School at UWA since 2002.

My transition from legal practice to academia was also motivated by a commitment to developing inspired and inspiring law graduates who embody legal professionalism and meet the expectations of their future employers. The legal profession is at a tipping point, with technology and artificial intelligence looming large. It is critical that law schools (and law teachers) respond to these changes; that we future-proof our students and continue to provide legal professionals who are able to meet the needs of the community.

Aside from doing the basics right – ensuring the exposition of content is clear, interesting and well-structured – I endeavour to bring law to life and life to law through relevant and interactive teaching practices that enrich each student's university experience; practices grounded in scholarship that create a community of learning by encouraging curiosity, promoting wellbeing and allowing students to build supportive and lasting academic, professional and personal relationships.

In the Law School, we are focused on the continual improvement of our teaching and our students' learning through an embedded process of reflection and innovation. As an example, problem-solving is a fundamental feature of effective teaching in law (as in many other disciplines) and has provided an ideal platform for incorporating innovation, diversity and fun into our teaching at both a micro and macro level. In particular, visual media is an increasingly important component of learning and teaching in the School.

At a micro level, social and visual media (music clips, cartoons, tweets, memes, and the like) not only provide light relief at pivotal points in a class, they are also powerful tools in developing academic and professional skills. Films, in particular, assist in developing students' communication skills by bringing law to life. For example, rather than using written hypotheticals, I created a hypothetical problem using the virtual-reality platform Second Life . The film enhances students' communication skills by requiring them to listen carefully and critically to the dialogue, and use cognitive skills to observe the characters' non-verbal language to interpret and analyse that dialogue.

At a macro level, a Law School team undertook a whole-of-course film-making project, funded by the former Centre for Education Futures. The aim of the project, 'Enhancing student learning and engagement in the Juris Doctor (JD) through the rich tapestry of legal storytelling', was to transform the teaching of critical thinking, analysis and communication skills in the Juris Doctor by using a filmed narrative as the basis for a cohesive and integrated foundational and capstone course experience. The film raises multiple legal issues as well as moral, ethical and professional challenges that may arise in legal practice. It is introduced in the first class of the JD and then continues to be used as the basis for problem solving, role playing and case studies throughout the course, forming the core around which wellbeing, work-readiness and legal professionalism are developed. The film serves to enhance students' academic skills and promote a sense of shared experience, connectedness and wellbeing across all year groups.

This project also has had significant benefits for teaching staff in the JD. Graduating inspired and inspiring lawyers who embody legal professionalism requires a whole-of-school focus. The Storytelling project strengthened an emerging community of teaching in the School with increased collaboration and sharing of ideas across the JD teaching teams.

It was in this context of a renewed, collaborative focus on innovative and excellent learning and teaching in the Law School that I was especially pleased to receive a national award for teaching excellence in December 2017. While it was personally very gratifying, this award has much broader significance. It recognises and highlights the importance of teaching, and sends a strong message to the University community about the value of this critical component of an academic's work. As Dean of Law at UWA, I will continue to prioritise excellence in teaching and student learning, and the student experience, in the School and the University, nationally and internationally.
A/Prof Natalie Skead
Dean and Head of UWA Law School
Tags
Groups

Education Quarterly