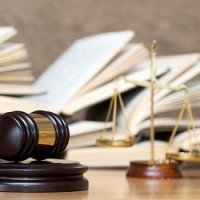 Tuesday, 13 March 2018
Some of Australia's leading Indigenous and constitutional law experts will meet at Western Australia's Supreme Court to discuss the implications of the Referendum Council's proposals for constitutional recognition of Aboriginal and Torres Strait Islander Peoples.
The US, Canada and New Zealand have all moved to recognise Aboriginal people in their respective constitutions. But Australia is yet to move beyond symbolic gestures, while many Aboriginal people are calling for a treaty instead.
Speakers include Referendum Council member Professor Megan Davis, Indigenous law academic and Pro Vice-Chancellor at the University of New South Wales, and Chief Justice of Western Australia Wayne Martin.
Former Chief Justice of Australia and UWA Chancellor Robert French will chair the panel, joined by constitutional law scholar Associate Professor Sarah Murray and Indigenous law academic and novelist Dr Ambelin Kwaymullina from UWA's Law School.
Associate Professor Murray said the event presented an important opportunity to highlight the significance of the Uluru Statement.
"The Uluru Statement from the Heart deserves our concerted attention as a nation," she said.
The Referendum Council's job is to advise the Prime Minister and the Leader of the Opposition on progress and next steps towards a successful referendum to recognise Aboriginal and Torres Strait Islander Peoples in the Constitution.
Panel members will consider the legal and practical dimensions and implications of the Referendum Council's proposals that would progress the Uluru Statement from the Heart and add an Indigenous voice to Federal Parliament.
With international eyes on an issue that will define the nation, the  event has been convened by UK-based organisation The Bingham Centre for the Rule of Law, jointly with global law firm Jones Day, UWA's Law School and School of Indigenous Studies and the Constitutional Centre of WA.
Murray Hunt, Director of the Bingham Centre, said the ways that countries address recognition of the legal and political place of First Nations has international significance.
"Equality, non-discrimination, respect for international obligations which include the right to self-determination – all of these are markers of a democratic rule of law," Mr Hunt said.
"How these commitments are incorporated into domestic constitutions is profoundly important."
Simon Bellas, Partner-in-Charge at Jones Day's Perth office said Constitutional recognition would reflect important progress not just in terms of giving further voice to Indigenous Australians, but also the pride that Australia should feel in its Indigenous heritage.
"Jones Day's ongoing support of the Bingham Centre reflects its commitment to the worldwide advancement of the rule of law," he said.
Media references
Associate Professor Sarah Murray (UWA Law School)                                (+61 8) 6488 3411
David Stacey (UWA Media Manager)                         (+61 8) 6488 3229 / (+61 4) 32 637 716
Dr Lawrence McNamara (Bingham Centre, in Perth 12-13 March)            (+44) 7943 908 778
Tags
Channels

Media Statements — University News

Groups

Faculty of Arts, Business, Law and Education