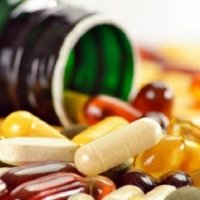 Friday, 9 March 2018
Elite athlete development requires conditioning, experience, training, and nutrition programs in order to give the athlete a strong foundation.
Once these factors are accounted for, and the athlete reaches a training maturity and competition level where marginal gains determine success, a role may exist for the use of evidence-based performance supplements.
UWA's Peter Peeling and Martyn Binnie joined a team of researchers discussing the importance of decisions surrounding performance supplements. Their review focused on the current evidence-base for a number of common and emerging performance supplements used in sport.
The supplements were separated into three categories based on the level of evidence supporting their use for enhancing sports performance: established, equivocal, and developing.
For established, the review looked at robust evidence that the supplements could enhance sport performance.
Caffeine is a stimulant that finds its way into the diet of most adults. The review indicates that low to moderate doses of caffeine (∼3–6 mg/kgBM), consumed 60 minutes before exercise appear to have the most consistent positive outcomes on sports performance in research situations.
It also noted that athletes who intend to use caffeine as a performance aid should trial their strategies during training or minor competitions, in order to fine-tune a protocol that achieves benefits with minimal side effects.
Other supplements used by athletes are not as clear in their evidence-base. For example, numerous hypotheses have been proposed to support the potential benefits of phosphate supplementation on athletic performance.
However, there is a large amount of contrary evidence that suggests phosphate supplementation (in isolation, or in combination with other buffer agents) has no impact on exercise capacity or performance.
The lack of clear consensus in phosphates may be explained by variations in the supplement protocol used (i.e., differences in dose, type, exercise protocol, etc.) as well as individual responses to the supplement itself.
Finally, the review determined that more work is needed before conclusive recommendations can be made on the use of supplements which are emerging in both their popularity and evidence-base for athletic performance benefits.
Such supplements include amino acid N-acetylcysteine, anti-oxidant vitamins, and some polyphenol subclasses. As the review states, with research into these new suggestions in its infancy, more must be done before they can be supported for use in the training process.
To find out more about evidence-base supplements, and to read the full review, click here .
Media references
Louis Humberstone
Graduate Officer, UWA Sport Marketing, Communication and Events
6488 3768
Tags
Groups

UWA Sport