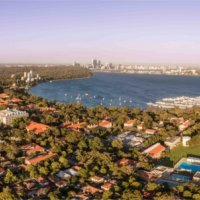 Thursday, 8 March 2018
As UWA considers how to approach future campus planning, a public lecture - University planning and architecture: The search for perfection - will explore the prestigious sphere of university campus design.
Paul Roberts, a UK-based strategic development adviser and director of Turnberry Consulting, will explore what constitutes a successful campus and how to apply these conclusions to real-life, modern-day contexts.
Roberts will take the audience through the rich history of campus design, looking at the most important themes in the field's development over the past 800 years in order to set the context for an assessment of the sector in the 21st century.
He will identify some of the most prevalent and important trends currently shaping campus environments in today's climate of tightened budgets and mounting competition, and discuss how the physical environment of a university can help strengthen it as an institution over the long term.
Roberts has previously consulted for the University of Oxford, University of Cambridge, University of Canterbury and The University of Melbourne. He was also the principal adviser to Her Majesty the Queen on the rebuilding of the Ascot Racecourse in the UK.
Roberts is the co-author of University Trends: Contemporary Campus Design (Routledge, 2018) and University Planning and Architecture: The Search for Perfection (Routledge, 2015 2ed), in which The University of Western Australia is the only Australian example to be featured within a series of case studies profiling excellence in campus design.
Date : Friday 16 March
Time : 12.30 – 1.30pm
Venue : Fox Lecture Theatre
For more information, contact Kelly Whyte , Senior Capital Policy Officer at Campus Management.
Tags
Groups

Campus Management