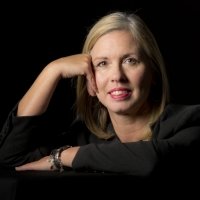 Thursday, 8 March 2018
Internationally renowned breast cancer surgeon Professor Christobel Saunders from The University of Western Australia is one of 14 women who have been inducted into the WA Women's Hall of Fame today.
The women were inducted at a ceremony held at Government House as part of the International Women's Day celebrations, a day that celebrates the remarkable achievements of women across the world.
Inductees were selected for their leadership and the mark they have made in their fields, in areas such as science, medicine, law, agriculture, conservation, arts and social work.
Professor Saunders is a Professor of Surgical Oncology at The University of Western Australia and a consultant surgeon.
She has been a driving force behind innovation in the development of new technologies, including the microscope-in-a-needle project, and has contributed substantially to clinical aspects of breast cancer research and treatment.
Her work has informed government policy and she is also heavily involved in mentoring the next generation of female leaders and helping them understand the huge opportunities offered by a career in STEM.
Professor Saunders said engineering and science was a wonderful career for women with incredibly broad options and the opportunity to make a big difference.
"It's not just about building roads or machines that go 'bang', engineering is a hugely diverse career that encompasses a lot of other things within science, such as the work I am doing as a surgeon," Professor Saunders said.
"I think inspiring young women is really important and it's also important to help them realise that there is a spark there and you really can make a difference in the world."
Professor Saunders joins other successful women inducted into the WA Women's Hall of Fame such as Foreign Minister Julie Bishop, Professors Fiona Stanley and Fiona Wood and former WA Premier and UWA academic Carmen Lawrence.
Media references
Jess Reid (UWA Media and PR Officer) (+61 8) 6488 6876
Tags
Channels

Awards and Prizes — International — Media Statements — Research — Science — University News