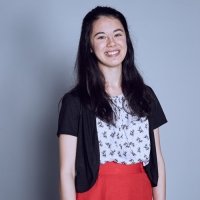 Monday, 19 February 2018
Two West Australian researchers are among 17 young Australians to be awarded a Westpac Future Leaders Scholarship to undertake postgraduate study at one of Australia's top universities.

Ryan Bunney, 22, of Nedlands, and Sabrina Davies, 21, of Australind, will undertake PhD studies at The University of Western Australia.

Ms Davies' PhD will examine karrikins – the compounds that trigger plant germination after bushfires – to understand this fascinating germination process at the molecular level, characterising the proteins that make up the pathway to get an idea of the whole process. She completed a science degree at UWA and has been working as a researcher in UWA's School of Molecular Sciences.

By understanding how plant germination processes take place at the molecular level, Ms Davies' research could lead to applications in agriculture, conservation and restoration.

"Agriculture is a large driving force in our economy and there is a need for innovative, sustainable practices," she said. "My work addresses global challenges such as food shortage that are important not only for Australians but for the entire population.

"My research will contribute towards putting Australia at the forefront of science, leading to further growth and prosperity of our nation."

Mr Bunney will investigate data intensive astronomy, translating radio astronomy applications and algorithms to work on high-performance computing clusters. After completing a computer science degree at UWA he spent a year working as a software developer on smart payments for the Stockholm public transport system before returning to UWA to complete his honours at the International Centre for Radio Astronomy Research ( ICRAR ) last year.

"I'll be taking advantage of advances in parallel computation and high-performance computing with industry partners, and moving traditionally single processing applications to massively parallel applications," Mr Bunney said.

Astronomy has long been at the leading edge of big data science, with modern radio telescopes producing unprecedented volumes of data. The low-frequency portion of the largest radio telescope in the world, the Square Kilometre Array (SKA), will be built in Western Australia's Mid-West region, 700km north of Perth.

In the project's initial phase, the SKA is expected to produce up to 250 petabytes of data each year – an amount of data equivalent to a stack of books eight million kilometres high. The project is already attracting big data scientists to Western Australia, where the low-frequency part of the telescope will be built.

Mr Bunney said his project would address an area essential for efficiently processing the deluge of data received from the Square Kilometre Array (SKA).

"This area of research will have an effect on the way we process astronomy data, run machine learning algorithms in clusters, and will result in industry collaboration across the world," he said.

Each Westpac Future Leaders Scholarship winner will be provided with up to $120,000 for research or coursework studies, including a nine-month leadership development program and international experiences. They will also gain lifelong membership to the Westpac 100 Scholars Network, joining a select group of inspiring leaders.
Media references
Ryan Bunney (International Centre for Radio Astronomy Research)                    (+61 4) 33 069 908
Sabrina Davies (UWA School of Molecular Sciences)                                          (+61 4) 00 290 379
David Stacey (UWA Media and Public Relations Manager)     (+61 8) 6488 3229/ (+61 4) 32 637 716
Tags
Channels

Alumni — Awards and Prizes — Business and Industry — Media Statements — Regional — Research — University News

Groups

Faculty of Engineering and Mathematical Sciences — International Centre for Radio Astronomy Research — Science Matters