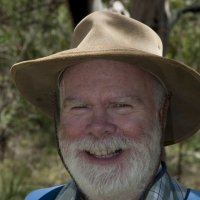 Tuesday, 12 December 2017
Researchers at The University of Western Australia have been awarded $675,400 in Federal Government funding to reconstruct plant communities that are resistant to invasion and resilient within disturbed landscapes in a biodiversity hotspot.

Project leader Professor Richard Hobbs, from UWA's School of Biological Sciences, said the Australian Research Council (ARC) Linkage Grant would enable the research team to develop and implement innovative seed enhancement technologies to improve the success rate of native plant establishment.

"Large parts of southern Australia's environment are highly degraded. To reduce and reverse this degradation, human intervention is needed to reassemble biodiverse plant communities and agriculture production systems through ecological restoration," Professor Hobbs said.

"Currently, more than 90 per cent of seed used in restoration programs fails. This project aims to reduce these failure rates through a multi-disciplinary approach that integrates applied seed-science, soil ecohydrology and community re-assembly theory, providing the potential to overcome many recruitment barriers in restoration."

Co-researcher Dr Todd Erickson said combining seed-based enhancement technologies with ecologically-guided engineering applications in a biodiversity hotspot was a new and rapidly developing field.

"Through collaboration with industry partners from diverse backgrounds including precision environmental monitoring, commercial suppliers of soil amendments and large-scale end-users of restoration seeding technologies, this research program will not only improve seed use efficiencies but diversify and promote collaborative efforts between local industries in a rapidly growing restoration economy," Dr Erickson said.

Professor Hobbs said the research would significantly help decrease the wastage of native seed used to address the costly legacy of forestry, mining and agriculture disturbances.

In addition to the $675,400 ARC Linkage Grant, the project will also receive $225,000 cash and $1,065,660 in-kind from partner organisations including Botanic Gardens & Parks Authority, Bentonite Products WA Pty Ltd, Hanson Construction Materials Pty Ltd and The Trustee for Environmental Science and Engineering Trust.

Professor Hobbs is internationally recognised for his exceptional contribution to the field of ecology and was last year awarded Honorary Membership of the prestigious Ecological Society of America. He is the author of more than 400 scientific publications, a Fellow of the Australian Academy of Science and a Thomson Reuters Highly Cited Researcher in the field of environment/ecology.
Media references
Professor Richard Hobbs (UWA School of Biological Sciences)   (+61 8) 6488 4691
David Stacey (UWA Media and PR Manager)                          (+61 8) 6488 3229 / (+61 4) 32 637 716
Tags
Channels

Awards and Prizes — Media Statements — Regional — Research — Science — University News

Groups

Science Matters