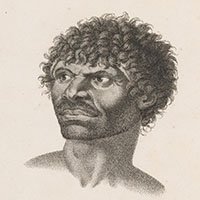 Monday, 4 December 2017
The University of Western Australia is leading a new project that aims to produce 190 new Aboriginal and Torres Strait Islander entries in the Australian Dictionary of Biography (ADB).
Currently, there are over 13,000 entries in the ADB but only 1.5% of those are of Aboriginal and Torres Strait Islanders.
Led by Dr Shino Konishi, Senior Lecturer at UWA's Centre for Western Australian History, the team are looking to nearly double the number of these biographies in a dictionary that was first published over 50 years ago by elevating the inclusion to 3%.
Dr Konishi hopes to broaden Australian's knowledge on Indigenous Australian culture.
"Given the user base of the ADB, including more Indigenous people will improve understandings of Indigenous people in the past, and also enhance Indigenous people's sense of belonging in the wider Australian story," Dr Konishi said.
The ADB is a well-known source throughout Australia, with 70 million hits online each year. There are over a thousand authors and the ADB is overseen by working parties who decide on the subjects.
"Historically, Indigenous people have been excluded and marginalized from mainstream Australian society, and consequently, they were also marginalized from Australia's history," Dr Konishi added.
The aim is to write biographies of Aboriginal people who passed away before 1940. There are currently only 62 entries that cover this period.
"Most Australians can only name at most a handful of Indigenous Australian people, and can probably name more Native American historical figures," Dr Konishi said. "Yet Indigenous people have contributed to our society in fascinating and important ways, and it is mainly through resources such as the ADB that the lives of some extraordinary Indigenous people can become more widely known."
The project begun in June 2017 and is funded until June 2021.
Media references
Telisha Norrish (Faculty of Arts, Business, Law and Education)
(+61 8) 6488 2570
Tags
Channels

Arts and Culture

Groups

Faculty of Arts, Business, Law and Education