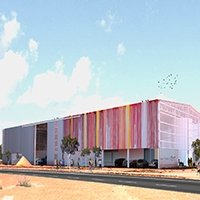 Thursday, 30 November 2017
Staff at the University of Western Australia's Faculty of Arts, Business, Law and Education (FABLE) have picked up numerous awards and grants as 2017 draws to a close.
ARC Discovery and DECRA successes
Staff from across FABLE have secured more than $3million in funding from the Australian Research Council (ARC) under both the Discovery and the Discovery Early Career Researcher Awards (DECRA) schemes.
Successful awards to be administered at UWA for Discovery include:
Stephen Houghton: Neurodevelopmental disorders and loneliness: School predictors and outcomes
Andrea Gaynor: Water and the making of urban Australia since 1900
Sue Broomhall: The Italian wars, 1494-1559
Rob Cover: Representation of gender and sexual diversity in Australian film and television
Darren Jorgensen: The art of pastoralism in Australia
Tom O'Donoghue: University curriculum reforms: An international comparative study
Rick Krever: Restoring state income taxation in Australia
Recipients of DECRA grants include:
Ingrid Ward: Deep histories of occupational continuity and change in the coastal Pilbara
Sam Baron: Timelessness in physics and philosophy
Kelly Gerard: Advancing gender equality through aid: Realising women's empowerment
Australian Institute of Architecture Awards 2017
UWA staff, alumni and adjunct professors from the School of Design have received top awards across three categories at the 2017 Australian Institute of Architecture National Awards.
Jennie Officer, Lecturer at the School of Design, and Trent Woods, both UWA alumni, won the Sir Zelman Cowan Award for Public Architecture for the East Pilbara Arts Centre with her practice, Officer Woods Architects
Kerry Hill, Adjunct Professor at the School of Design and UWA alumnus, won the Jorn Utzon Award for the Amanemu building in Japan with his practice, Kerry Hill Architects
Richard Hassell, Adjunct Professor at the School of Design and UWA alumnus, won the Australian Award for [email protected] in Singapore with his practice, WOHA Architects
Adrian Welke, Adjunct Professor at the School of Design, won the Frederick Romberg Award for Tropology in DHA in the Northern Territory with his practice, Troppo Architects
The National Architecture Awards have been held annually since 1981 and recognise outstanding achievements and excellence in architecture.
Planning Institute of Australia's WA Awards for Planning Excellence
UWA's  Australian Urban Design Research Centre, led by Dr. Anthony Duckworth-Smith, was part of the team to receive the prestigious Planning Ministers Award at the Planning Institute of Australia's WA Awards for Planning Excellence. They won the award for their research and contribution to community engagement for the Freo Alternative Project.
$401,000 Healthway Intervention grant
Professors David Lawrence, Colin MacLeod, Andrew Page, and Michael Rosenburg, and Drs Ben Grafton and Simon Hunter, won a Healthway Intervention grant of $401,000 in the same week they received an ARC Discovery award of $425,000.
These grants will go towards a self-paced school based program that incorporates Cognitive Bias Modification (CBM-I) procedures. This will therapeutically alter unhelpful negative thought patterns known to contribute to high levels of adolescent emotional dysfunction and mental health disorders.
Media references
Telisha Norrish (Faculty of Arts, Business, Law and Education)
(+61 8) 6488 5280
Tags
Channels

Awards and Prizes

Groups

Faculty of Arts, Business, Law and Education