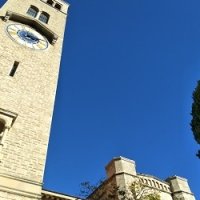 Tuesday, 5 September 2017
The University of Western Australia has climbed 14 places to 111 in the Times Higher Education World University Rankings.
UWA Vice-Chancellor Professor Dawn Freshwater said the latest result was the University's third improvement across key rankings this year – the QS World University Rankings, Academic Ranking of World Universities and now the Times Higher Education (THE).
The THE result positions UWA as the seventh highest-ranked university in Australia, with 35 institutions nation-wide surveyed.
UWA performed particularly well in the international outlook (ranked 49th), citations (ranked 87th) and individual research (ranked 138th) pillars
"This is an outstanding result," Professor Freshwater said. "This increase in the ranking aligns with UWA's aim to attract new talent to the UWA community, as we position the University for further future success."
The THE rankings focus on the top 1000 universities from 77 countries worldwide with analysts assessing more than 20,000 academic responses to surveys and 62 million research publication citations.
This year's THE result follows a similar improvement on rankings released earlier this year, up nine places to 93rd in the QS rankings and up five places to 91st in the Academic Ranking of World Universities announced last month.
Media references
David Stacey (UWA Media and PR Manager)                (+61 8) 6488 3229 / (+61 4) 32 637 716
Tags
Channels

Media Statements — University News