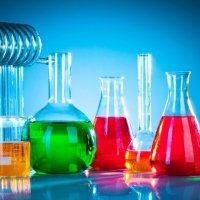 Wednesday, 19 July 2017
Ten academics from The University of Western Australia have been announced as finalists in the 2017 Premier's Science Awards.
The Premier's Science Awards recognise and celebrate the achievements of the Western Australian science community. Award recipients exemplify the outstanding scientific research and engagement efforts taking place in the State.
UWA finalists include:
Scientist of the Year
Professor Donna Cross
Professor Cross is a leading UWA researcher, based at the Telethon Kids Institute. Professor Cross has dedicated her career to improving the social, mental and emotional wellbeing of children and adolescents by conducting research that is translated into policy and practice.
Professor Zheng-Xiang Li
Professor Zheng-Xiang Li is a geoscientist researching the evolution of Earth over the past two billion years. Professor Li has made significant contributions to the field of tectonics, delivering new understandings about how continents have drifted throughout Earth's history.
Professor David Mackey
Professor Mackey is working to determine the genetic and environmental factors that cause eye disease. He has devoted his career to decreasing blindness from optic nerve disorders, with his research revolutionising the management of two serious eye diseases, Leber Hereditary Optic Neuropathy (LHON) and glaucoma.
Professor Harvey Millar
Professor Millar is an award-winning leader in plant science research with a focus on the function of proteins that enhance the energy efficiency of plants in harsh environments. His research on wheat and barley is opening new opportunities in crop improvement directly relevant to WA industries.
Professor Christobel Saunders
Professor Saunders specialises in surgical practice and cancer research in Australia and internationally. She has a particular research interest in breast cancer including clinical trials of new treatments, supportive care, and translational and health services research which have led to better treatments and improved survival for people with cancer.
Woodside Early Career Scientist of the Year
Doctor Asha Bowen
Doctor Bowen is leading the first comprehensive skin control program for WA, which aims to halve the incidence of skin infections in Kimberley Aboriginal children. Dr Bowen uses an integrated approach to reduce the burden of skin infections in Aboriginal children. Dr Bowen's PhD was a world-first trial of the treatment of impetigo (a skin disease which can lead to life-threatening conditions) in Aboriginal children.
ExxonMobil Student Scientist of the Year
Mr David Gozzard
Mr Gozzard is completing a PhD in experimental physics, developing stabilised transmission systems to send atomic clock signals over long distances with improved precision. This research has direct application to the Square Kilometre Array (SKA) project (an international project to build the world's largest radio telescope to explore the Universe) and the Atomic Clock Ensemble in Space (ACES) mission (a new method to measure the Earth's gravitational potential based on using high performance clocks to test the laws of physics).
Mr Patrick Hayes
Mr Hayes is a UWA PhD student. His research is focused on the plant family Proteaceae and their distribution in WA and abroad. Mr Hayes uses cutting-edge techniques to investigate and how these native Australian plants are able to survive on nutrient poor soils. This research will further understanding of Australia's unique endemic plants, improving ecosystem conservation preserving Australia's naturally high biodiversity.
Ms Jessica Kretzmann
Ms Kretzmann is a PhD student at UWA researching the design and evaluation of new materials for delivery of gene therapies. This research has the potential to revolutionise treatment of diseases such as cancer, avoiding traditional chemotherapy side-effects.
Chevron Science Engagement Initiative of the Year
60 Second Science
60 Second Science – presented by UWA autism researcher Professor Andrew Whitehouse and his autism research team at Telethon Kids Institute – is a video series which strives to deliver the latest in autism research to the autism community in a highly engaging and accessible way. The series, published weekly on Facebook, uses short, clearly articulated videos to explain recently published international autism research.
Western Australian Premier Mark McGowan said the awards recognised the outstanding work of WA's local science community, both in research and engaging the community with science, and the people behind that work.
"The finalists in this year's Premier's Science Awards boast an impressive range of achievements and are exemplars for the community and others in the science field," he said.
The Premier's Science Award winners and WA Science Hall of Fame inductee will be announced at an awards ceremony on 14 August 2017, during National Science Week, Australia's biggest annual celebration of science.
Media references
Jess Reid (UWA Media and Public Relations Advisor) (+61 8) 6488 6876
Tags
Channels

Awards and Prizes — International — Media Statements — Research — University News

Groups

Centre for Microscopy, Characterisation and Analysis — Centre for Plant Genetics and Breeding — Faculty of Health and Medical Sciences — International Centre for Radio Astronomy Research — School of Earth and Environment — School of Molecular Sciences — School of Physics — School of Primary, Aboriginal and Rural Health Care — Science Matters — Zadko Telescope