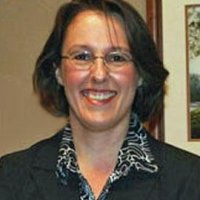 Tuesday, 23 May 2017
The Marshall Centre's Deputy Director, Assoc/Prof Charlene Kahler has been awarded the Australian Society of Microbiology Distinguished Service Award.
The Australian Society of Microbiology was founded in 1959 and hosts the annual general meeting for microbiologists around the country. The organization has over 2000 members and promotes all disciplines of microbiology. Assoc/Prof Kahler served on the Executive of ASM as the Vice President for Scientific Affairs from 2011-2014. She has also chaired the ASM branch committee in Western Australia from 2011-2013. For more details about ASM and the wealth of prizes and awards offered to students and early career researchers please visitThe ASM https://www.theasm.org.au/ .
Media references
For more information contact Dr Jospehine Muir.
Tags
Channels

Awards and Prizes

Groups

The Marshall Centre for Infectious Diseases Research and Training