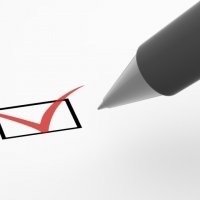 Wednesday, 1 March 2017
A study led by researchers at The University of Western Australia has found that people who supported Donald Trump were more likely to believe information if they were told President Trump said it, and if it was later proved to be false, that didn't affect their intention to vote for him.
The study "Processing political misinformation: Comprehending the Trump phenomenon" investigated how people evaluated whether information was true or false, and how their evaluation was affected by source credibility.
More than 2,500 participants were recruited online, all US residents identifying as Democrats or Republicans.
Participants rated their belief in statements made during Trump's campaign for US President.
It was found that:
If information was attributed to Trump, Republican Trump supporters believed it more than if it was presented without attribution, whereas the opposite was true for Democrats.
Information that came from Trump was less accurately recalled than unattributed information even after credible fact-check explanations were provided
Although Trump supporters were less likely to believe in misinformation items following corrections, they still did not change their voting preferences.
Lead author of the study, PhD student Briony Swire-Thompson from UWA's School of Psychological Science, said participants' opinion of Donald Trump influenced how valid they initially perceived information to be.
"People use political figures to help them guide their evaluation of what is true or false, yet do not necessarily insist on veracity as a prerequisite for supporting political candidates," she said.
"This study suggests that spreading misinformation did not hinder President Trump's candidacy because even if misinformation was exposed, this did not reduce voting preferences or positive feelings."
"Processing political misinformation: Comprehending the Trump phenomenon" by Briony Swire-Thompson, UWA Associate Professor Ullrich Ecker, UWA Professor Stephan Lewandowsky and Professor Adam Berinsky (from MIT), was published today in the journal Royal Society Open Science .
Media references
Briony Swire-Thompson (UWA School of Psychological Science)
Associate Professor Ullrich Ecker , (UWA School of Psychological Science)      (+61 8) 6488 3257
David Stacey (UWA Media Manager)                                   (+61 8) 6488 3229 / (+61 4) 32 637 716
Tags
Channels

Media Statements — Research — University News

Groups

Psychology