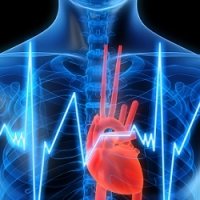 Friday, 10 February 2017
Research carried out by scientists from The University of Western Australia has shown the detrimental effects of long-term amphetamine use on the vascular system.
Many studies have confirmed the toxic effects of amphetamine use on the cardiovascular system, however the UWA study found that the drug also results in the hardening of arteries which increases more dramatically as a person gets older.
The researchers examined 55 amphetamine users, 107 tobacco users, 68 methadone users and 483 non-smokers over a five year period.
People with known cardiovascular disease or therapy or acute exposure to alcohol, cannabis or heroin were not included in the research.
Associate Professor Stuart Reece from UWA's School of Psychiatry and Clinical Neurosciences said the results of the study suggested people who use amphetamines age much faster than non-addicts who are occasional users. It also found that long-term amphetamine users aged at an exponential rate.
"These findings show an increase in the risk of strokes, heart attacks, and many other arterial diseases from abuse of the substance," he said.
When the results were adjusted to account for known causes of the hardening of arteries, the effects remained regardless.
"This shows the effects of amphetamines in addition to known risk factors for arterial stiffness," Professor Reece said.
"The results validate results from another similar study we conducted recently on the effects of cannabis and opioids on the vascular system."
The study has been published by Heart Asia .
Media references
Associate Professor Stuart Reece (+61 4) 24 439 639
David Stacey (UWA Media and Public Relations Manager)  (+61 8) 6488 3229 / (+61 4) 32 637 716
Tags
Channels

Media Statements — Research — Science — University News