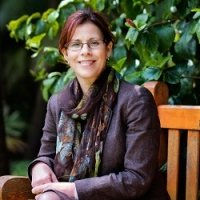 Tuesday, 17 January 2017
Professor Dawn Freshwater has been appointed the next Vice-Chancellor of The University of Western Australia.
The Professor in Mental Health, who is a globally recognised higher education leader, will become the University's 18th Vice-Chancellor after serving as the University's Senior Deputy Vice-Chancellor and Registrar for the past three years and as Acting Vice-Chancellor currently.
UWA Chancellor Dr Michael Chaney AO said the University Senate was delighted a candidate of Professor Freshwater's standing had accepted the offer to lead the University through its next phase of growth and success.
"We had an impressive field of Australian and international candidates apply for the role, and we have chosen a leader who will implement the recent important structural changes to ensure the University is positioned for further success.   "Professor Freshwater brings considerable global experience in the higher education sector and has an intimate knowledge of the workings of the University, and its people, after leading last year's internal organisational change process," Dr Chaney said.
"Her academic background and leadership will form a foundation for the University's continuing improvement in research and teaching, as well as our social contribution to the wider community."
Prior to moving to Western Australia to take up the position of Senior Deputy Vice-Chancellor, Dawn Freshwater served as the Pro-Vice-Chancellor for Staff and Organisational Effectiveness, Professor of Mental Health and Head of the School of Healthcare at the University of Leeds.
Professor Freshwater received her doctorate at the University of Nottingham in 1998. She was elected to a Fellowship of the Royal College of Nursing in 2001. She was also a panel member of the United Kingdom's inaugural research excellence framework which assessed the impact and translation of research.
Professor Freshwater's research has focused on two key themes; psychological therapies research and offender health research. She is also a passionate champion of the Athena Swan initiative which aims to increase the number of women in senior academic positions.
Professor Freshwater said she was delighted to lead one of the world's top 100 universities.
"It is a privilege to be selected to lead this dynamic world class university. I am particularly looking forward to building on our 2016 achievements and continuing the task of nurturing and supporting our great staff and students," Professor Freshwater said.
"UWA is an integral and cherished part of the Western Australian community. I look forward to working with my colleagues and friends of the University to embark on the next phase of growth and success."
Media references
David Stacey (UWA Media Manager) (+61 8) 6488 3229 / (+61 4) 32 637 716
Tags
Channels

Appointments — International — Media Statements — Research — Teaching and Learning — University News