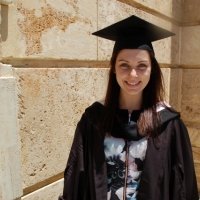 Monday, 21 November 2016
Last Saturday 60 rural students from 22 country towns, including 17 students from Bunbury, graduated from The University of Western Australia's Medical School – the biggest number of rural background doctors to graduate in a single year.

The students are from towns including Albany, Bridgetown, Broome, Bunbury, Carnarvon, Christmas Island, Denmark, Esperance, Geraldton, Kalbarri, Kalgoorlie, Karratha, Lake Grace, Mandurah, Manjimup, Moorine Rock, Narrogin, Northam, Oakford, Serpentine and Yallingup.
For the fifth consecutive year more rural-origin medical graduates than ever will take their professional oath as numbers continue to rise under UWA's successful Rural Student Recruitment Program.

The program is now in its 16th year and the number of UWA medical graduates from country areas has grown since it was launched in 2000 with 325 rural WA students graduating.

The Head of the Rural Clinical School of WA, Professor David Atkinson, said the ongoing increase in rural graduates was good news for healthcare across country Western Australia.

"There is good evidence that rural-origin students are three times more likely to return to the country than their urban origin counterparts," Professor Atkinson said.

"In addition, 19 students from this year's rural graduating cohort spent a year training in the country with The Rural Clinical School of WA which makes it even more likely that they will return to the bush.

"It's very pleasing to see the increasing numbers of UWA medical students who have expressed an interest in becoming rural doctors. It is now clear that these programs are beginning to have a positive impact on the rural medical workforce, and there are bigger numbers in the pipeline."

The graduates will undergo more vocational training before they can practise in regional communities. The Faculty will continue to run rural high school workshops for aspiring students who are considering medicine as a career option.
Media references
Sue Pougnault (+61 8)  6488 4851  /  (+61 4) 19 174 860
(UWA Faculty of Medicine, Dentistry and Health Sciences)
David Stacey (UWA Media)   (+61 8)  6488 3229  /  (+61 4) 32 637 716
Tags
Channels

Alumni — Awards and Prizes — Events — Media Statements — Students — University News

Groups

Faculty of Health and Medical Sciences — School of Medicine and Pharmacology — School of Primary, Aboriginal and Rural Health Care — UWA Forward