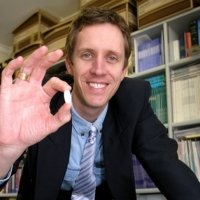 Wednesday, 3 February 2016
The University of Western Australia's Centre for Health and Ageing will use a grant from the National Stroke Foundation to fund new rehabilitation therapy for stroke survivors.

The study will explore the effectiveness of non-invasive brain stimulation techniques such as transcranial direct current stimulation to help improve attention and reduce fatigue.

UWA's Associate Professor Christopher Etherton-Beer, who will lead it, said the work is a vital part of recovery.

"Working with colleagues from the Royal Perth Hospital Group's Bentley Health Service, UWA and Monash University, we aim to improve participation in rehabilitation among stroke survivors," he said.

"Stroke is one of Australia's biggest killers and a leading cause of disability, with 65 per cent of those living with stroke also suffering a disability that impedes their ability to live their lives unassisted.

"All too often I see patients not being able to take part in therapy sessions due to fatigue and attentional decline, with these factors limiting their engagement in rehabilitation post stroke.

"We want to help them regain their independence and improve their quality of life, as quickly as possible."

Associate Professor Etherton-Beer said each survivor's capacity to recover lost abilities varies widely however post-stroke fatigue is a common challenge among stroke survivors.

"Stroke rehabilitation is an important part of recovery after stroke and is where people can relearn skills they lost when the stroke affected part of their brain," he said.

National Stroke Foundation Director of Communications Mary Orgill said high quality research is vital to improving outcomes for Australian stroke patients.

The National Stroke Foundation is proud to support the delivery of new research into how stroke is treated and managed in Australia," Ms Orgill said.

"The Foundation's research program supports health professionals and academics to investigate innovative ways of preventing stroke, improving its treatment and supporting stroke survivors in the community.

"More than 11,000 lives are lost to stroke every year and many more people are left with lifelong disability. It is crucial that we continually look at how we can improve the prevention, treatment and management of this insidious disease."

The UWA grant is one of 11 from the National Stroke Foundation awarded to researchers across the country.
Media references
David Stacey (UWA Media and Public Relations Manager) (+61 8) 6488 3229 / (+61 4) 32 637 716
Associate Professor Christopher Etherton-Beer (WA Centre for Health & Ageing) (+61 8) 9224 2993 / (+61 4) 15 213 661
Tags
Channels

Media Statements — Research — Science