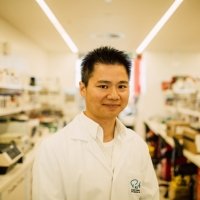 Thursday, 15 October 2015
A team of researchers from the Harry Perkins Institute of Medical Research, headed by UWA Associate Professor Julian Heng, has been awarded a grant to investigate the role of genetic mutations in childhood brain disorders.
The research project will address how such mutations disrupt normal foetal brain development and lead to intellectual disability.
In Australia, the total cost of intellectual disability is estimated to exceed $14 billion annually, with around three per cent of the population affected.
Associate Professor Heng believes that there is a clear and unmet need to establish how genetic mutations disrupt the assembly of neural circuits in the human brain, leading to intellectual disability.
"We have already identified a gene known as RP58 , as an important factor for healthy brain development and we have evidence that mutations to this gene cause intellectual disability," Associate Professor Heng said.
Associate Professor Heng said their initial studies had found that the gene RP58 worked as an 'off-switch' to control the production, placement and connectivity of neurons in the brain.
The long-term goal of the investigation is to generate new ways to predict and manage intellectual disability.
"If we understand the disease process for RP58 , we can better predict how our genes control brain circuit formation, and in the future we could use this information to 'boost' mental function and maintain mental health," Associate Professor Heng said.
It's hoped the research can also be applied to other brain disorders.
Funding for this research is part of a $4 million grant stream from Telethon and the Western Australian Government.
Media references
David Stacey (UWA Media and Public Relations Manager)  (+61 8) 6488 3229 / (+61 4) 32 637 716
Tags
Channels

Media Statements — University News