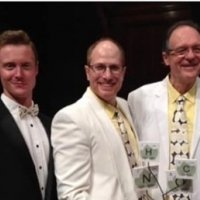 Friday, 25 September 2015
Researcher and chemistry student Callum Ormonde from The University of Western Australia is part of a team that has won an Ig Nobel Prize for working out how to unboil an egg.

The researchers discovered how to change the properties of a cooked hen's egg to return the egg to its previous liquid state.

The Ig Nobel Prizes are a light-hearted take on the Nobel Prize awards organized by the magazine Annals of Improbable Research . They honour achievements that make people laugh then make them think, and are presented by genuine Nobel laureates at a ceremony at Harvard University.

UWA PhD student Callum Ormonde, 25, of Shenton Park, worked closely on the winning egg study.

He said that Professor Colin Raston, then at UWA, and now at Flinders University in Adelaide, and Professor Gregory Weiss, from The University of California Irvine, asked if he had an interest in expanding his work in a laboratory in California.

Professor Colin Raston had created a vortex fluid device, a piece of equipment used to alter proteins amongst other things.

From his protein research, Professor Raston had seen that there was a potential to transform the protein formation of an egg using the vortex, and return it to its previous state, so the researchers used the device to test the theory.

Mr Ormonde explained that when an egg boils the proteins become tangled and fix together forming a solid state, but uncooked eggs are still liquid as the proteins are in their natural state.

"In the experiment we used the device to untangle the egg proteins to return them to their previous state and the results were surprising." he said.

"We were intrigued to see how our processing method altered the protein structures, and it came as a big surprise when we saw the vortex fluid device had successfully unboiled the egg."

Mr Ormonde said the award was humbling to receive and great to recognise the joint collaboration between Australian and American researchers.

"This work was my first scientific publication and a hugely exciting project to work on," Mr Ormonde said.

"Plus, it's not every day that you're asked to go all the way Harvard and receive an award in a room full of Nobel laureates."

The device is now being tested to develop new cancer treatments, harnessing the energies within the vortex to create nano-drugs with properties normally too small to be created using traditional methods.
Media references
Callum Ormonde (UWA PhD Student, School of Chemistry and Biochemistry)            (+61 4) 22 264 082
Jess Reid (UWA Media and Public Relations Officer)                                                (+61 8) 6488 6876
Tags
Channels

Awards and Prizes — International — Media Statements — Research — University News

Groups

School of Molecular Sciences — Science Matters