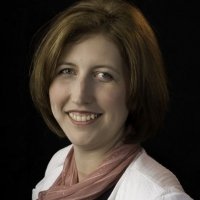 Friday, 31 July 2015
A PhD student at The University of Western Australia's Centre for Health and Ageing has been named the Pharmaceutical Society of Australia's Young Pharmacist of the Year.

Amy Page was awarded her prize in Sydney today in recognition of her 'unique balance' of academic, clinical and policy development work.

The 32-year-old, who works in a GP clinic and is an accredited pharmacist who has completed many home medicines reviews, said she was humbled by the win.

"I am particularly grateful when looking at the exceptional pharmacists who are previous recipients of the award," she said.
Amy is currently completing her PhD on deprescribing medication, which at its core is about improving the quality of life of consumers who often don't have a voice, such as older people and those living with dementia.

"This award is a celebration of the people I work with," she said. "I'm lucky enough to have worked with many passionate and strong teams, from the rural interdisciplinary team in Geraldton and the network of rural pharmacy academics, to the research team at UWA and the primary health care team in Melbourne.

"The award also acknowledges the influence that other people have had on my career. In particular, my family are always supportive and encouraging. I have also been blessed to have amazing teachers and mentors from undergraduate studies through to my wonderful PhD supervisors."

One of Amy's PhD supervisors, Associate Professor Christopher Etherton-Beer said Amy set a great example to both established and aspiring pharmacists.

"Congratulations to Amy, it is always great when someone externally acknowledges the work that is important and meaningful," he said.
Media references
Christianne White (WA Centre for Health and Ageing)            (+61 8) 9224 2993 / (+61 4) 15 213 661
David Stacey (UWA Media and Public Relations Manager)      (+61 8) 6488 3229 / (+61 4) 32 637 716
Tags
Channels

Alumni — Appointments — Arts and Culture — Awards and Prizes — Business and Industry — Events — International — Media Statements — Research — Science — Students — Teaching and Learning — University News