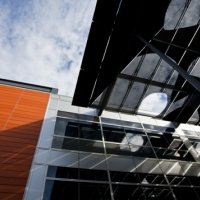 Tuesday, 2 June 2015
A new study has found that community service groups and schools need to work more closely together to assist and prevent homelessness in secondary school youth.
The report, Couch Surfing Secondary Students: The Yarra Ranges Youth Homelessness Prevention Project, was conducted by Swinburne University of Technology, The University of Western Australia Centre for Social Impact (UWA CSI), Anchor and Victorian leaning and employment network OELLEN.
In-depth interviews were conducted with 21 young people from the Yarra Ranges in the Outer East of Melbourne who had experienced homelessness during secondary school. Seventeen teachers and support staff from the area were also interviewed.
Incredibly, thirty per cent of the sample reported that they had first run away from home during primary school, with the average age being ten years old. Of this group, fifty per cent had slept rough in open spaces such as a park or local oval.
Professor Paul Flatau, Director of The University of Western Australia's Centre for Social Impact, who co-authored the report, said that one of the most surprising findings was that many young people did not see themselves as being homeless even though they were.
"When we interviewed the sample, 48 per cent had never actually considered themselves to be homeless, even though they all had been. They didn't recognise staying with friends temporarily or extended family because home was not a safe place to be as being a defining feature of homelessness. Many were also not aware of the services available to support them with their homelessness issues," Professor Flatau said.
"It was also interesting to note that for those that did consider themselves homeless, they first did homeless at the age of sixteen. This is two years after, on average, after they actually first experienced homelessness.
Teachers and support staff in the study also reported that their students often approached them for help first, before they seek help from homeless youth services, because of the established relationships students already have with adults in the school, and because they see school as a safe and familiar place. Professor Flatau suggested that both schools and homeless services needed to understand better the language and 'world-view' of young people, particularly in regards to how they define and experience homelessness, and work with them on their own terms.
Lead researcher and Swinburne academic, Dr Monica Thielking, said there was a significant increase in the homeless youth approaching the staff at their school for assistance after they first started running away.
"The usage of school counsellors jumped from 22 per cent to 42 per cent and the usage of teachers rose from 11 per cent to 37 per cent," Dr Thielking said.
"This highlights the important role that schools have in identifying and intervening early, to support young people experiencing early stage homelessness".
The research also found that young people in the study faced repeated difficulty in maintaining stable accommodation and attending school.
Despite this, 48 per cent of the young people surveyed were still enrolled at secondary school at the time of survey completion.
Dr Thielking said that there was an obvious need for improved connections between homeless services and schools that would assist in developing better early intervention services, which will lessen the incidence of youth homelessness.
"These young people are trying to seek help, but don't know how. We need to work on equipping schools with the resources to support students and integrate homeless youth services into schools, as well as educating staff and students about the services available to them," Dr Thielking said.
The report listed a number of signs that schools and teaching staff should be looking out for, in order to identify young people experiencing homelessness:
Uniform issues (students not wearing the right uniform, wearing the same uniform repeatedly, not washing uniform)
Attendance issues (arriving late or arriving very early to school, skipping days, not wanting to leave school at the end of the day)
School work issues (not doing homework, not being able to keep up in class because of tiredness or distraction, falling behind and skipping days to avoid reprimand
Not bringing lunch to school (or not having money for the canteen)
Uncharacteristic behaviour (e.g., self-harming) or rule breaking, mental health issues, unsettled mood.
Media references
Karen Della Torre (UWA Business School)                                       (+61 8) 6488 8538
Verity Chia (UWA Business School)                                                  (+61 8) 6488 1346
Tags
Channels

Business and Industry — Research

Groups

eBiz