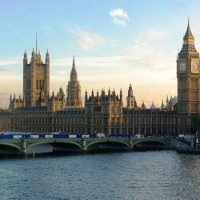 Thursday, 16 April 2015
For the very first time, 13 students undertaking the Faculty of Education's Master of Leadership at The University of Western Australia (UWA) are embarking on an international study tour to England to learn about school leadership from some of the country's most influential educational leaders and policymakers.
Students participating in the study tour are aspiring and practising educational leaders and will spend 10 days learning about recent educational reforms, accountability structures within schools and the role of neuroscience to teaching.
The Dean of UWA's Faculty of Education, Professor Helen Wildy says the international study tour is the School's first and is a fantastic opportunity for those who are wanting to be future leaders in the education sector to learn from international experts.
"This is the first time the Graduate School of Education has offered an opportunity such as this and the response has been overwhelming," says Professor Wildy.
"We are very excited to be part of our future leaders learning process and have created this avenue for them to absorb and bring back what they have learnt to Western Australia with the aim of improving and enhancing the quality of teaching and leadership here."
Students will be visiting a selection of six primary schools and leading institutions including the London Institute of Education, St John's College, Oxford University, National College for Teaching and Leadership, Nottingham University and Durham University.
UWA has had an association with Durham University since 2001 through the Performance Indicators in Primary Schools program (PIPS).  This program was developed by the Centre for Evaluation and Monitoring (CEM) at Durham University and is administered by UWA to registered schools in all states and territories of Australia to assist with assessing the progress of students entering Pre-Primary.
On returning, participants are required to produce a report of insights from visits, interactions with colleagues, and relevant literature as well as plans on how they will apply their learnings to the professional workplace.
If you would like to learn more about how you can take part in the next international study tour please contact Janet Edwards on [email protected] or visit UWA Faculty of Education website https://www.education.uwa.edu.au.
Media references
Professor Helen Wildy (Faculty of Education) (+61 8) 6488 1709
Media and Communications Officer Siaw Chai (Faculty of Education) (+61 8) 6488 2382
Tags
Channels

Teaching and Learning

Groups

Graduate School of Education