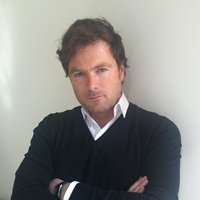 Friday, 5 December 2014
A team from The University of Western Australia's Faculty of Architecture, Landscape and Visual Arts (ALVA) is among just six groups to have their submission shortlisted in the international architectural competition to design the proposed Guggenheim museum in Helsinki, Finland.The Solomon R. Guggenheim Foundation announced this week that an independent, 11-member jury had unanimously selected six concept designs as finalists from 1715 anonymous submissions.
The first stage of the competition was open to graduate and qualified architects.  The shortlisted entries represent both emerging and established architectural practices in seven countries and offer fresh and distinctive approaches to museum design and to the changing role of the twenty-first century museum.
In accordance with European Union procurement rules, the names of the competitors were not known to the jury, which identified all submissions only by a registration number.
ALVA Dean, Professor Simon Anderson, said the UWA team's success was a truly prestigious achievement, given that the Guggenheim organisation had only ever used international architects Frank Lloyd Wright and Frank Gehry for its museums in New York, Bilbao and Abu Dhabi.
Dr Fernando Jerez, one of the team's principal authors, said it was an honour to be shortlisted from so many entries in such a big and significant competition.
"I would like to thank ALVA for its support and its fantastic environment, from the Dean to the UWA students who enthusiastically have worked on the project," Dr Jerez said.
The UWA ALVA team comprises:
Principal authors: Dr Fernando Jerez, Associate Professor ALVA UWA, director SMAR Architects; Belen Perez de Juan, teaching assistant, ALVA UWA, co-director SMAR Architects
Student team: Bradley Millis, Amber Martin, Michael Thorpe and Charlie Boman
Renders: Mark Parsons
Additional help: Tatiana Joannides and Longsu He.
Both Fernando and Belen have left for Madrid and over the coming months will be working on Stage Two of the competition, when teams will be further briefed and will develop their concept designs.
The finalists will visit the site of the proposed museum in January 2015 and produce physical models by March 2015. The winner will be announced in June 2015 and will be awarded a prize of €100,000, with the five runners-up each receiving €55,000.
While the names of the six teams are now public, the designs have not been matched to the teams, nor will the jurors or public know which team is responsible for which design until the winner has been selected.
The finalist teams, in alphabetical order, are:
AGPS Architecture Ltd. (Zurich, Switzerland and Los Angeles, United States of America)
Asif Khan Ltd. (London, United Kingdom)
Fake Industries Architectural Agonism (New York, United States of America; Barcelona, Spain; and Sydney, Australia)
Haas Cook Zemmrich STUDIO2050 (Stuttgart, Germany)
Moreau Kusunoki Architect (Paris, France)
SMAR Architecture Studio (Madrid, Spain and Western Australia).
Press Images
Images related to the Guggenheim Helsinki Design Competition may be downloaded free of charge through the Guggenheim website . E-mail with any questions.
Media references
Professor Simon Anderson (Dean/Head of School, ALVA)  (+61 8) 6488 2589
David Stacey (UWA Media Manager)  (+61 8) 6488 3229 / (+61 4) 32 637 716
Tags
Channels

Awards and Prizes — International — Media Statements — University News

Groups

School of Design