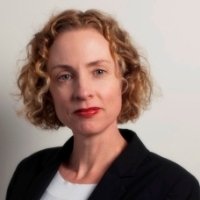 Tuesday, 10 September 2013
West Australian writers John Kinsella and Jane Lydon have been recognised in the recent Queensland Literary Awards.
Professor Kinsella is a Professorial Research Fellow in The University of Western Australia's discipline of English and Cultural Studies while Professor Lydon is an Australian Research Council Future Fellow in Archaeology.
Just a few weeks after winning a prestigious 2013 Prime Minister's Literary Award, Professor Kinsella took out the poetry collection category in the Queensland Literary Awards for Jam Tree Gully - his 33rd collection of poetry.
Professor Lydon won the history book category for her photographic work The Flash of Recognition: Photography and the Emergence of Indigenous Rights.
Professor Kinsella was presented with the State Library of Queensland Poetry Collection Judith Wright Calanthe Award and Professor Lydon with the University of Southern Queensland History Book Award during last week's Brisbane Writers' Festival.
The Flash of Recognition tells the positive story of the way in which photography has been used as a tool for change and to argue for recognition of our shared humanity.
Starting at the turn of the 20 th century and continuing to the recent intervention in the Northern Territory, the book includes more than 60 images taken from newspapers and journals, as well as the work of contemporary artists.
Commenting on Professor Lydon's book, the judges said: "There are many critical insights which bring together an array of photographs and images and assert the importance of Aboriginal subjectivity and show how the narrative of suffering has been used politically against the Aboriginal community."
And Professor Kinsella's Jam Tree Gully was praised for the way it "confronts the problematic relationship between the human and the natural - the damaged and threatened environment - repeatedly evoking the power and beauty of the natural world, even on the margins, and in minute detail".
Media references
Christine Lindsey (UWA Faculty of Arts)  (+61 8)  6488 1247
Michael Sinclair-Jones (UWA Public Affairs)  (+61 8)  6488 3229  /  (+61 4) 00 700 783
Tags
Channels

Arts and Culture — Awards and Prizes — Media Statements — University News

Groups

School of Social Science