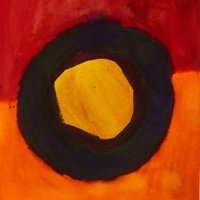 Wednesday, 24 July 2013
The work of 11 intellectually disabled artists will be on show for the first time at The University of Western Australia's Lawrence Wilson Art Gallery from this Saturday, July 27.
Lee Kinsella, Project Coordinator of Exhibitions at the Gallery, said the HERE&NOW13 exhibition was the result of an agreement between UWA's Cultural Precinct, DADAA Inc, the Disabilities Services Commission and the State Government Department of Culture and the Arts.
"It's a great contemporary art exhibition, one that will challenge and inform," Ms Kinsella said.
The diverse group of artists took part in a 12-month program of residency and mentoring to help develop new skills and extend their art practice.
The artists explore themes such as processes of embodiment, identity, narrative and communication through a variety of art forms including painting, sculpture, drawing, installation, performance and digital media.
Along with the exhibition, curated by Katherine Wilkinson, there will be artists' talks, a curating forum and a book profiling the artists and their work.
The participating artists are Katrina Barber, Patrick Carter, Clive Collender, Aquinas Crowe, David Guhl, Tim Maley, Julian Poon, Jane Ryan, Robert Turpin, Lisa Uhl and Robin Warren.
Other partners include:  Fremantle Arts Centre, Perth Institute of Contemporary Arts, Central TAFE, the Museum of Modern Art in New York, and the League Arts Natural Design Studio and Gallery, also in New York.
Media references
Clare McFarlane (Lawrence Wilson Art Gallery)  (+61 8)  6488 7806
Lee Kinsella (UWA Cultural Precinct)  (+61 4) 14 416 934
Michael Sinclair-Jones (UWA Public Affairs)  (+61 8)  6488 3229  /  (+61 4) 00 700 783
Tags
Channels

Arts and Culture — Events — Media Statements — University News

Groups

Cultural Precinct