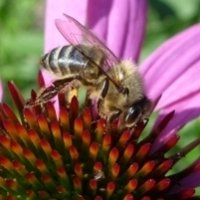 Tuesday, 6 November 2012
The University of Western Australia strengthened its reputation as the state's leading research institution with the announcement of a total of $21.7 million in Federal Government major grants awarded by the Australian Research Council.
UWA received almost 77 per cent of annual competitive grants awarded to WA institutions for important new research over the next three years.
The money will fund a total of 58 UWA projects across three categories: Discovery Projects, Discovery Early Career Researcher Award and Linkage Infrastructure, Equipment and Facilities.
The grants include $15.6 million for 42 successful Discovery Projects, including road safety, the fertility of honeybees, and tracking changes in the spoken language; particularly the Perth accent.
The University gained $4.1 million for 12 successful Early Career Researcher Awards for projects ranging from a risk-based approach to gas hydrate management which will improve viability of natural gas production in deep water to understanding how plants sense sound and new methods of studying residential rooftop photovoltaic panels.
And four projects received a total of almost $1.9 million in Linkage Infrastructure, Equipment and Facilities funding, including using electron microscopy to conduct high-impact nanotechnology research.
"The University of Western Australia is internationally recognised for the quality of its research and we are pleased to continue this tradition," UWA Vice-Chancellor Professor Paul Johnson said.
"In the latest Academic Ranking of World Universities UWA was ranked 96th in the world and we have set ourselves the goal of being recognised as one of the world's top 50 universities by 2050."
One of the biggest UWA grants received was almost $1.2 million for the Barrow Island archaeology project, which will study human occupation from exceptionally rich sites on Barrow Island, off the north-west coast of WA.
Media references
Christine Casey (Associate Director, Research Grants and Finance)  (+61 8)  6488 1776
Michael Sinclair-Jones (UWA Public Affairs)  (+61 8)  6488 3229  /  (+61 4) 00 700 783
Tags
Channels

Media Statements — Research — University News

Groups

School of Social Science — Science Matters — Teaching and Learning