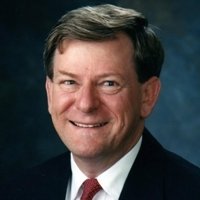 Tuesday, 18 September 2012
Leading economist Professor Peter Hartley has been appointed as the new BHP Billiton Chair in the Business of Resources at The University of Western Australia's Business School.
The BHP Billiton Chair in the Business of Resources will provide leadership and foster excellence in the UWA Business School's teaching and research activities and community engagement with the resources sector.
Professor Hartley, President of the US Association for Energy Economics and widely acknowledged as an expert in natural resource economics - particularly in the energy sector - will start his new post next May.
In addition to his new appointment, Professor Hartley will also retain his existing Rice University position in Texas as the George and Cynthia Mitchell Professor and James A. Baker III Institute for Public Policy Scholar.
UWA Vice-Chancellor Professor Paul Johnson said the new UWA Business School appointment would produce positive benefits for the wider community.
"Our State is experiencing significant development and expansion," Professor Johnson said.  "The appointment of the BHP Billiton Chair in the Business of Resources will play a key role in ensuring that we maximise the benefits of this expansion for the whole community, particularly in the resources sector."
The Dean of the UWA Business School, Winthrop Professor Phil Dolan, said Professor Hartley's appointment would strengthen the School's resources-related research output.
"We are delighted to welcome a scholar of Peter's undoubted standing to the Business School faculty," Professor Dolan said.  "His track-record in leading world-class research in resource economics will make an enormous contribution to the School's objectives.
"We are very grateful for BHP Billiton's support in making this appointment possible."
Julius Matthys, Vice President of External Affairs for BHP Billiton WA, said Professor Hartley's appointment represented an investment in the future of the State's resources sector.
"We are committed to advancing education and research - especially in the resource industry - as part of BHP Billiton's long-term partnership with UWA," Mr Matthys said.  "We are proud to support this appointment, which represents a significant milestone in our partnership with UWA."
Professor Hartley has published extensively in major international journals and consulted at a high level to the electricity, energy and minerals industries.  He has also won numerous awards and competitive research grants.
Professor Hartley holds a Bachelor of Arts in Mathematics with First Class Honours and a Masters of Economics from the Australian National University, and a PhD in Economics from the University of Chicago.  He has held prior academic appointments at Monash University, ANU, and Princeton University, and was previously a Visiting Professor at the UWA Business School and Professor-at-Large at UWA's Institute of Advanced Studies.
Media references
Rhonda Flottmann (UWA Business School)  (+61 8)  6488 2925
Verity Chia (UWA Business School)  (+61 8)  6488 1346
Michael Sinclair-Jones (UWA Public Affairs)  (+61 8)  6488 3229  /  (+61 4) 00 700 783
Tags
Channels

Appointments — Business and Industry — Media Statements — University News

Groups

eBiz