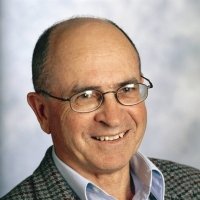 Monday, 2 July 2012
Winthrop Professor David Plowman, from the UWA Business School, has been recognised in this year's Queen's Birthday Honours List, becoming a member (AM) Order of Australia in the General Division.
Plowman is the second UWA Business School staff member to receive a Member of the Order of Australia this year, following Emeritus Professor Philip Brown's recognition in January.
Plowman's AM was awarded for "service to the community through support for child migrants, as the founding chair of Child Migrants of Malta, and to higher education."
From its establishment in 2002 through to its disbanding in 2009, Plowman served as the Chairman of Child Migrants of Malta. During this time, the organisation liaised with the Australian and Maltese governments and Catholic Church, raising awareness of Maltese child migrants and lobbying on issues of re-dress.
A privileged life
At the age of ten, Plowman arrived in Fremantle. His brother Jim had arrived in Australia three months earlier. Plowman was one of just 18 child migrants on board the ship and one of 310 Maltese child migrants to arrive in Australia in the years between 1950 and 1965.
The brothers spent one week at Clontarf Boys' Town before being settled in Tardun, 500km north of Perth. There, they attended St Mary's Agricultural College.
Eight years after their arrival, Plowman and his brother sponsored their mother and younger brother, who joined the two brothers in Australia. To the Western Australian government's frustration, half of the Maltese child migrants were reunited with their families within two years, with most choosing to move interstate.
Plowman was among those who moved east. Upon finishing secondary school, he attended teachers college, later winning a scholarship to study a Master of Arts in industrial relations at The University of Melbourne.  Next came a move into academia, and in 1993 Plowman and his wife returned to Perth where he became Director of the Graduate School of Management at The University of Western Australia.
For Plowman, the experience of child migration was positive. 'I have been lucky,' he reflects. 'The experience has been a good outcome for me and my brothers... I have been privileged to have a much better education than most of my peers. Of those who were at Tardun at my time I'm the only one that I know of with a university education.'
For other child migrants, the experience was less positive. Some have described stories of physical, emotional and, in rarer cases, sexual abuse. In 1993, the Christian Brothers responded by publishing a national apology for any abuses that occurred in its Western Australian child care institutions during the 1940s and 1950s.
Plowman acknowledges the repercussions of these abuses and other hardships. 'One does not dispute the grievances - even if only perceived they are real grievances to those affected - but it would be a mistake to represent the whole of the child migrant story through such grievances,' he said.
Maltese child migration: "Why me?"
For nearly 350 years, British child migration was supported by the Commonwealth as a means of settling Commonwealth countries with the 'right' sort of population, in addition to providing a source of cheap labour. In many cases, churches and evangelical organisations saw child migration as an opportunity to provide illegitimate children with a new life.
The consequences were long-lasting. 'Those kids (British child migrants) grew up thinking they were orphans and the truth only came out in the last 10 to 15 years. Many were illegitimate children whose mothers often put them in institutions. You can imagine the heartache when you're 45 and discover you have a living mother. In some cases it was too late but lots of child migrants had reunions with families, including half brothers and sisters,' said Plowman.
In Malta, the situation was vastly different. Every one of the 310 children sent to Australia was transported with the consent of a parent or guardian. With Malta experiencing an unemployment rate of over 50 per cent and nearly 140,000 people leaving the country between 1945 and 1979, migration represented an opportunity for Maltese children - and eventually, their families - to benefit from increased educational and employment opportunities.
'In fact, about 1,000 children were put up as child migrants. So few came out to Australia because Australian authorities did not allow many out on the grounds of medical checks. But when you check the medical records, it was because these children were too dark, or too Arab looking. It was sheer racism. It could have been a bigger scheme than it was,' said Plowman.
'For most Maltese, child migration was accompanied by the rigours of unfamiliar institutionalisation with its disciplined routine; physical labour; regimented time-table; mass-produced meals; communal dormitories, showering and washing amenities; and a brutal pecking order.
'The Maltese had a different problem. Everybody knew who their families were - most had large extended families and thirteen kids was not uncommon. If four of them were sent to Australia, the question was: "Why me?"
'Some of them are very bitter about the whole experience and they need closure.'
A different time
Plowman emphasises the importance of not judging child migration by today's standards. 'Child migration persists today, albeit in a different form. It takes the form of adoption of third world children by affluent first world parents and the migration of the adopted to the foster parents' country... One would hope that what is condoned today will be the subject of balanced analysis in the future,' he said.
As examples, Plowman cites the frequency with which child migrants in the 1950s did not wear shoes, were given 'hand-me-down' clothing, tasked with physical labour, and subjected to discipline and corporal punishment.
'When I was at Tardun, on Saturday morning we would go down to the paddock and throw stumps on the fire,' he recalled. 'However, for kids to work in the 1950s was a common thing. One of the problems with judging by today's standards is we forget a lot of that.
'Would those who have done very well in their adopted country have fared as well in the more hierarchical and class conscious home countries?... Would the rate of marriage and long-term relationships have been different? Would the level of alcoholism or drug dependency of some have been different?'
Plowman doesn't have the answers. 'People want to generalise and that's very difficult to do... Child migration was but a very small part, a fragment, of the general exodus from Malta following World War II. It is, nevertheless, a distinctive part of Maltese history, and one that should be remembered if we are to learn from our history,' he concludes.
In 2009, the Australian Government issued a national apology to the hundreds of thousands of people, including British and Maltese child migrants, who were abused or neglected in state care between 1930 and 1970.
Monuments to Maltese child migration now stand in Fremantle, Western Australia and Valletta Waterfront, Malta.
Media references
Catherine Vogel (UWA Business School) +618 6488 7340
Verity Chia (UWA Business School) +618 6488 1346
Tags
Channels

Awards and Prizes — International

Groups

eBiz