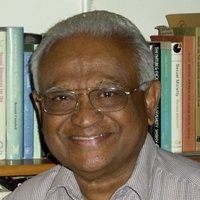 Wednesday, 18 January 2012
Following on the success of his publication Racism, Immigration and the Law The University of Western Australia's Emeritus Professor Laksiri Jayasuriya AM has expanded his study of Australia's multiculturalism in his latest offering Transforming a 'White Australia'.
This volume explores the dramatic changes in Australian society since the advent of mass immigration post-World War II by looking at the politics of populating Australia, dating from the Immigration Restriction Act 1901 the so-called 'White Australia' policy.  It focusses on critical issues of race and immigration that continue to haunt in the 'Asian century' at a time when Australia is becoming more cosmopolitan and Asian-oriented.
"In the context of ongoing debates and controversy elsewhere about the so-called 'crisis of multiculturalism,' I hope this study will generate a better understanding and appreciation of Australian multiculturalism - a landmark achievement of Australian public policy," Professor Jayasuriya said.
Former UWA Vice-Chancellor Emeritus Professor Deryck Schreuder said of the book: "... by using the tools of social analysis this work deepens our understanding of 'race' and racism in Australian history and contemporary society."
In the book's Foreword, Australia's Ambassador to the US and former federal Labor leader Kim Beazley says:
" Laki has combined great scholarship with courageous advocacy.  The essays demonstrate all of that with a comprehensive analysis of the nuances, twists and turns in one aspect of the race issue in Australia.  It is essential reading for those who want to understand Australia. "
Professor Jayasuriya - an Honorary Senior Research Fellow in UWA's Discipline of Social Work and Social Policy - graduated from the University of Sydney in 1954 and obtained his PhD from the University of London's School of Economics and Political Science.
He recently co-edited the UWA Press publication Legacies of White Australia which coverts the proceedings of a national seminar sponsored by UWA and the Western Australian government in 2001 to mark a hundred years of the White Australia Policy.
Media references
Emeritus Professor Laksiri Jayasuriya (+61 8)  6488 2989
Michael Sinclair-Jones (UWA Public Affairs)  (+61 8)  6488 3229  /  (+61 4) 00 700 783
Tags
Channels

Arts and Culture — International — Media Statements — Research — Teaching and Learning — University News

Groups

Faculty of Health and Medical Sciences — School of Population Health