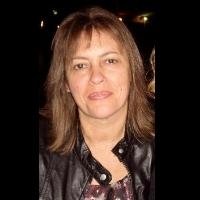 Friday, 14 October 2011
Winthrop Professor and Director of the Centre for Aboriginal Medical and Dental Health at The University of Western Australia, Helen Milroy, has won two international awards in as many months.
Professor Milroy, a descendant of the Palyku people of the Pilbara region of Western Australia, is the first Indigenous psychiatrist in Australia and is among a group of the first Indigenous people to be presented with the 2011 World Council for Psychotherapy's Sigmund Freud Award.  She is a conjoint winner of the award which recognises the life work of individuals and groups who have made original contributions to the field.
Professor Milroy was also named the 2011 Yachad Scholar, awarded by the National Australia Bank Women's International Zionist Organisation (WIZO).  She will travel to Israel next month to examine WIZO programs designed to help children at risk.  Professor Milroy will also investigate Israeli approaches to redressing the impact and effects of childhood trauma.
Professor Milroy's other awards include the Limelight Award for National Leadership in Indigenous Medical Education (2009) and the Suicide Prevention Australia Award, Indigenous Category (2008).
She studied medicine at UWA and worked as a general practitioner and consultant in childhood sexual abuse at Princess Margaret Hospital for Children for several years before completing specialist training in child and adolescent psychiatry.
Professor Milroy is a Past President of the Australian Indigenous Doctors Association; current member of the NHMRC Australian Human Ethics Committee; a board member of Headspace, the National Youth Mental Health initiative; the NHMRC Aboriginal and Torres Strait Islander Health Advisory Committee; and served as a member of the Western Australian Indigenous Implementation Board and the National Advisory Council on Mental Health.
She has just been appointed as a member of a national expert group to develop the new Healthy Kids Check for three-year-olds to which the Federal Government has allocated $11million over five years.  The program will introduce the universal voluntary health check for three-year olds to be implemented 2012-13.  This will map the nation's child mental health services ensuring health professionals and families have a better understanding of what services are available.
Media references
Debra Pope (Administrative Officer, Centre for Aboriginal  (+61 8)  6488 1917
Medical and Dental Health
Michael Sinclair-Jones (UWA Public Affairs)  (+61 8)  6488 3229  /  (+61 4) 00 700 783
Tags
Channels

Awards and Prizes — International — Media Statements — Research — University News

Groups

Faculty of Health and Medical Sciences — School of Indigenous Studies — School of Primary, Aboriginal and Rural Health Care