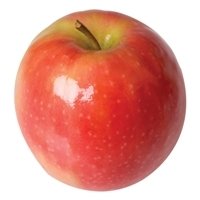 Wednesday, 5 October 2011
An apple a day keeps the doctor away - and researchers at The University of Western Australia (UWA) and the Department of Agriculture and Food are closer to understanding exactly why.
A three-year research project has found apples rich in flavonoids - a common plant pigment compound - have the potential to improve heart health.
The research, funded by the department and the Australian Research Council, provides the foundation to develop new apple varieties with enhanced health benefits.
The study, led by UWA Research Professor Jonathan Hodgson, from the School of Medicine and Pharmacology and Department Research Officer Michael Considine, was published in the Free Radical Biology and Medicine Journal this week.
Professor Hodgson said the research team set out to examine the heart health benefits of apples rich in flavonoids, which are often referred to as antioxidants.
"The acute effects of flavonoid-rich apples were assessed in 30 healthy men and women over one day. Participants were given an apple meal that either was or wasn't enriched with apple flavonoids.  The treatments were switched on different days, at least one week apart, so all participants had each treatment," he said.
"We found that flavonoid-rich apples improve blood vessel relaxation and enhance nitric oxide status - the molecule that causes blood vessel relaxation.  A reduced ability of the blood vessels to relax may cause high blood pressure and heart disease."
Assistant Professor Considine said 25 advanced pre-breeding varieties and seven commercial varieties were screened for flavonoids.
"The popular WA-bred Cripps Pink variety (sold as Pink Lady TM ) had the highest flavonoid level, which was found mainly in the skin," he said.
"From this research we now know that apples have the potential to contribute to a direct and measurable effect on human health.
"This information will help to develop new apple varieties with increased flavonoid levels in either the skin or the pulp or the whole fruit.  This is a long term investment, because it takes several years to develop a new apple variety."
Media references
Research Professor Jonathan Hodgson (UWA)  (+61 8)  9224 0267
Assistant Professor Michael Considine (DAFWA/UWA) (+61 8)  6488 1783  /   (+61 4) 22 505 871
Jodie Thomson (DAFWA media liaison)  (+61 8)  9368 3937
Michael Sinclair-Jones (UWA Public Affairs)  (+61 8)  6488 3229  /  (+61 4) 00 700 783
Tags
Channels

Media Statements — Research — University News

Groups

Faculty of Health and Medical Sciences — Science Matters — UWA Institute of Agriculture