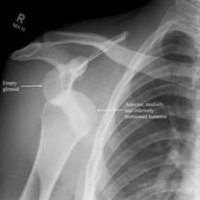 Wednesday, 20 July 2011
The University of Western Australia's Centre for Software Practice (CSP) has released a new iPad application which helps clinicians to choose the most appropriate diagnostic imaging examinations in a wide range of clinical scenarios.
The latest diagnostic education and decision support tool has been developed by CSP in collaboration with the Department of Imaging Services at the Royal Perth Hospital.
Diagnostic Imaging Pathways includes more than 130 pathways covering all the major organ systems and common clinical scenarios. The pathways have been developed based on broad clinical consensus, and best-available evidence, and are under continuous review and development.
The principle clinical lead behind the Diagnostic Imaging Pathways, Professor Richard Mendelson, said the application will help doctors make the right decisions delivering the right treatment at the right place and the right time.
"Thirty per cent of imaging requests are incorrect or inappropriate - the iPad application DiPHD will help make sure that patients have the best chance of getting the most accurate diagnosis," Professor Mendelson said.
CSP Director Associate Professor David Glance said having the pathways available on a platform like the iPad ensures that doctors will be able to access vital information, literally at their fingertips.
"Imaging is the first step in future pathways that will also involve pathology and clinical referral guidelines," Associate Professor Glance said.
DiPHD follows on from other award winning applications developed at the UWA CSP including MMEx, an eHealth platform used by clinicians throughout WA, Australia and New Zealand.
The application follows on from the success of the Diagnostic Imaging Pathways website.
Media references
Assoc Prof David Glance (UWA Centre for Software Practice)  (+61 4) 08 9165 79
Dr Phillip Bairstow (Royal Perth Hospital)  (+61 8) 9224 1398
Aleta Johnston (UWA Public Affairs)  (+61 8) 6488 7977 / (+61 4) 31 514 677
Tags
Channels

Business and Industry — Media Statements — Research — University News

Groups

ECM Faculty Focus