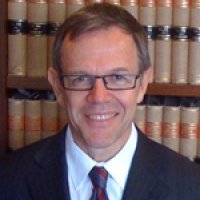 Wednesday, 20 July 2011
Attorney General Christian Porter today announced the appointment of barrister Jeremy Curthoys as a Judge of the District Court of Western Australia.
Mr Curthoys will replace Judge Mary Ann Yeats, who will be retiring on 5 August 2011.
Mr Porter said that Mr Curthoys' vast experience across commercial law and civil litigation in Western Australia and abroad ensured he was well placed to take on the new role.
"Mr Curthoys has contributed extensively to continuing education in the legal profession, teaching litigation and advocacy skills throughout the past 30 years," he said.
"He has actively supported the Law Society of Western Australia throughout his legal career, having served on the Courts Committee and the Courts Delay Reduction Committee.
"He has presented more than 20 papers or seminars for the society and co-ordinated and taught the society's first 10 week course on advocacy for young lawyers in 2003 and 2004."
As a graduate of The University of Western Australia, with a Bachelor of Jurisprudence (Honours) in 1978 and a Bachelor of Laws in 1979, Mr Curthoys started his career at the law firm Parker & Parker and was admitted to practice in the Supreme Court of Western Australia in 1980.
Following his employment with Parker & Parker, he spent a year in London with the firm Freshfields.
Upon his return to Perth in 1985, Mr Curthoys joined the Bar and has practiced as a barrister for 25 years, appearing in civil litigation in the Supreme, District and Federal courts.
He was most recently the chairman of the board of directors of John Toohey Chambers.
His appointment as Judge will begin on August 8, 2011.
Tags
Channels

Alumni — Appointments — Business and Industry

Groups

Law