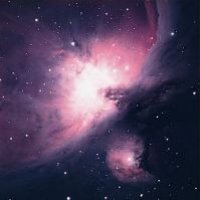 Friday, 1 July 2011
More Western Australian school students will be able to take part in an innovative astronomy program through The University of Western Australia, thanks to an agreement signed yesterday between Hawaiian Pty Ltd and UWA.
Funded by Hawaiian and UWA, the $100,000 sophisticated optical telescope, SPIRIT II, will boost the successful SPIRIT I program.
The new telescope will enable many more Education Department schools throughout WA to benefit from the program in which students from Years 7 to 12 use their home computers to take their own images of galaxies hundreds of millions of light years away and of planets, comets and asteroids.
UWA Vice-Chancellor Professor Alan Robson said the University expected the program to encourage more young people to seriously contemplate studying science at tertiary level.
"This program showcases science as an exciting subject - and Australia needs more scientists if we are to progress as a nation," Professor Robson said.
"We are grateful to Hawaiian for its generous donation and partnership in this venture."
Paul Luckas, SPIRIT I and II Program Manager at UWA's Centre for Learning Technology, said no matter how remote their school, students would be able to use their home computers at night and take their own images.
"All they need is the Internet to access two powerful telescopes when SPIRIT II joins its 'little sister' SPIRIT I on the roof of the UWA Physics building," Mr Luckas said.
Hawaiian CEO Russell Gibbs said it was pleasing to support such an innovative astronomy program at UWA.
"At Hawaiian we have a philosophy of uniting business and people, which is delivered through business collaboration and community partnerships.  We believe in supporting young people living in Western Australia and I'm sure there is much to be gained from this exciting new telescope."
SPIRIT II will enhance and extend the University's School Outreach and Teacher Development program, SPIRIT I. SPIRIT I is the SPICE-Physics-ICRAR Remote Internet Telescope. SPIRIT II provides the latest equipment and offers a broader range of scientific research.
Media references
Mr Paul Luckas , SPIRIT I and II Program Manager  (+61 8) 6488 5548
Janine MacDonald (UWA Public Affairs)  (+61 8)  6488 5563  /  (+61 4) 32 637 716
Chloe Rothery, Hawaiian PR Coordinator   (+61 8) 9426 8810 / 0408 499 069 / [email protected]
Tags
Channels

Business and Industry — Research — Teaching and Learning — University News

Groups

Science Matters