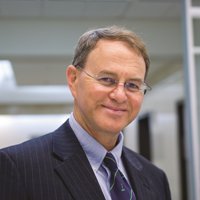 Wednesday, 11 May 2011
The University of Western Australia has appointed an academic and finance professional who has served at senior levels of the banking industry as the new Dean of the UWA Business School.
Professor Phil Dolan, currently Professor of Finance and Head of the Department of Applied Finance and Actuarial Studies at Macquarie University, will be joining the School as Dean in August 2011, when the current Business School Dean, Professor Tracey Horton, steps down from the position.
A graduate of Stanford University, where he completed his PhD working under the supervision of Nobel Laureate Professor William Sharpe, Professor Dolan spent 13 years with Macquarie Bank.
He held the position of Associate Director, and later Division Director and Head of Investment Research and Development in the Asset Management Division.
UWA Vice-Chancellor Professor Alan Robson said the University looked forward to working with Professor Dolan to build on the excellent foundation established under Professor Horton.
"UWA Business School is a nationwide leader in business teaching and research.  Our University welcomes Professor Dolan and looks forward to him building on the Business School's close relationships with business, industry and government which have attracted a strong Board of significant WA business leaders."
UWA Business School Board Chairman Mark Barnaba said:  "It's very pleasing we have managed to attract an outstanding candidate who has world-class credentials in both academia as well as industry.  I have no doubt Professor Dolan will continue to build the Business School into a world class educational centre."
Prior to his appointment as Head of Department at Macquarie University, Professor Dolan was the Director of the Applied Finance Centre at Macquarie, well known in Australia and the region for its Master of Applied Finance.  He held this position from 2004 to 2010.
Media references
Janine MacDonald (UWA Public Affairs)  (+61 8)  6488 5563  /  (+61 4) 32 637 716
Tags
Channels

Appointments — Business and Industry — Media Statements — Teaching and Learning — University News

Groups

eBiz