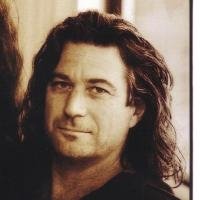 Wednesday, 22 December 2010
An internationally regarded, leading-Australian landscape architect has been appointed as the new Director of the Urban Design Centre of Western Australia (UDC).
The University of Western Australia's Winthrop Professor Richard Weller has received a stream of international design competition awards for his work over the past 25 years; work which has been widely published and exhibited, including a retrospective at the Museum of Contemporary Art in Sydney, and a monograph by the University of Pennsylvania Press.
Having published over 70 papers on contemporary urban design and landscape architecture, and given hundreds of invited lectures around the world, Professor Weller's academic work is now central to global debates regarding the movement of Landscape Urbanism.
His recent planning work was also published by UWA Press in 2009 under the title of Boomtown 2050:  Scenarios for a Rapidly Growing City .
Professor Weller is well known by his students and fellow staff at UWA's Faculty of Architecture, Landscape and Visual Arts (ALVA) for combining teaching, learning and practice.
His current research concerns urban growth scenarios to meet Australia's predicted mid-century population growth, and he is a lead consultant on the new Perth waterfront development.
He also received excellence in teaching awards from UWA in 2003 and 2010.
Professor Weller said rapid urbanisation was the "single greatest change occurring in the Australasian region this century".
"As a centre devoted to creatively exploring urban issues the UDC is well placed to become a major research hub, and lead the conversation about the future of our capital cities and regional centres," he said.
The appointment follows the departure of former UDC Director Ruth Durack in September 2010.
Adjunct Professor Durack, who has been with the UDC from when it first started in 2004, will continue her work with the centre.
ALVA Faculty Dean Winthrop Professor Simon Anderson thanked Adjunct Professor Durack for her contributions to the UDC over the past seven years.
"Ruth has done amazing work through the UDC in promoting a richer, more inclusive dialogue about design and planning issues in Western Australia," Professor Anderson said.
"And we are extremely grateful that, while stepping away from the position of UDC Director, Ruth will continue to work with the centre in her areas of special expertise, urban design consulting and industry and community liaison."
Professor Anderson said he also looked forward to working closely with Professor Weller as the UDC entered into a new phase under his directorship.
The UDC is a collaborative partnership between UWA and the Western Australia State Government's Department for Planning and Infrastructure.
The centre's activities are focused equally upon teaching, research and practice; with the aim of developing innovative urban design and testing new processes and design strategies for enhancing the quality of the urban environment and urban life.
Professor Weller will take up his new role from January 1, 2011.
Media references
Professor Richard Weller (Urban Design Centre Director)  (+61 8)  6488 7310
Janine MacDonald (UWA Public Affairs)  (+61 8) 6488 5563 / (+61 4) 32 637 716
Tags
Channels

Arts and Culture — Business and Industry — International — Media Statements — University News

Groups

School of Design