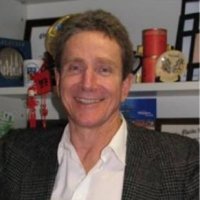 Tuesday, 14 December 2010
The University of Western Australia Marketing Professor Jamie Murphy and UWA Business School postgraduate students have authored two chapters in the recently released textbook Tourism in the Muslim World.

Tourism in the Muslim World draws on a variety of disciplinary perspectives such as law, theology, business, and sociology to explore issues facing the wider tourism community as it deals with the growth of new markets and destinations caused by a globalised economy. Muslim countries now represent a 1.5 billion strong tourist market, and include, among others, the United Arab Emirates, Jordan, Egypt, Maldives and Turkey.

Chapter 18 of the new book, 'Arabian Sights,' is co-written by current and former UWA Business School postgraduate students Sharifah Fatimah Syed-Ahmad, Dayangku Ida Nurul-Fitri Pengiran-Kahar, and Ali Medabesh, and Professor Murphy. The chapter explores the impact that the online photo-sharing website Flickr.com is having on tourism in the 22 Arab countries that comprise the League of Arab States. The researchers analysed nearly 600 travel and Muslim photos, finding that mosques and women with headscarves were the most common images.

Sharifah argues that many tourists see Flickr photos as more authentic representations of a destination. 'Rather than seeing glossy images, internet users can see the reality,' she says. 'Of course, viewers will also have their own take on the photos. This way you get to see it as it is; you can zoom in on what you like - different people have different interests. Every place has their official image, and users may not see the country as what's being projected.'

Chapter 20, The Hajj, is co-authored by UWA PhD student Nathalie Collins and Professor Murphy. The chapter focuses on what makes a tourism or travel experience authentic. Is it the expectations of the traveller? The genuineness of the artefacts viewed on the trip? Or the community perceptions of how authentic the experience is? Mrs Collins and Professor Murphy put forward a model which looks at authenticity in tourism experiences from all angles, using the largest pilgrimage in the world, the Hajj, as an example of 360 degree authenticity.

Tourism in the Muslim World is volume two of the Bridging Tourism Theory and Practice series. It is published by Emerald Group Publishing Limited and was released on 28 October 2010.


Media references
Heather Merritt
Director, External Relations
UWA Business School
T: +618 6488 8171
E: [email protected]

Verity Chia
Communications Officer
UWA Business School
E: [email protected]


Tags
Channels

Research

Groups

School of Social Science — eBiz