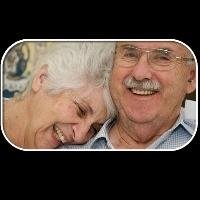 Wednesday, 8 December 2010
A new study published in the prestigious medical journal Annals of Internal Medicine has found a link between levels of testosterone and sexual activity in older men.
Lead author Zoë Hyde of The University of Western Australia said sexuality was an important component of overall wellbeing for both young and old alike.
"Health affects sexual activity, so as we age it is important to address health issues before they affect a person's quality of life," Ms Hyde said.  "This research highlights that a healthy sex life is not only for the young."
Based at UWA's Western Australian Centre for Health and Ageing, Ms Hyde's study suggests that about one third of men aged from 75 to 95 are sexually active.  It also identifies several medical factors related to absence of sexual activity in older men.
"More research is needed to see whether modifying these factors is associated with changes in sexual activity in older men.  Understanding sexual behaviour in men over 70 will help us to identify health problems that affect sexuality," Ms Hyde said.
"We found that half of the men surveyed considered sexual activity important, and one third had at least one sexual encounter in the last year.  About half of those who were sexually active were satisfied with the frequency of sexual activity.
"We conducted this research to learn more about the sexual activity of men in their 70s, 80s and 90s.  To date very little research has been done on men in this age group, and most of what we currently know about sexuality comes from research conducted on younger people."
Ms Hyde said as more people now lived to an old age it was important to understand the relationship between sexuality and ageing.
The study, funded by the NHMRC and Bupa Health Foundation, surveyed 3,274 men in the Perth metropolitan area. Factors associated with lack of sexual activity included older age, lower testosterone levels, lack of interest by the partner, poor health of the partner, osteoporosis, prostate cancer, diabetes, anti-depressant drugs, and some blood pressure drugs (beta-blockers).
"However, these results do not tell us whether giving men testosterone would increase sexual activity," Ms Hyde said. "We don't recommend that men use testosterone supplements until the risks and benefits have been fully established".
With thanks to the Bupa Health Foundation for contributing to funding this research.
Media references
Christianne White WA Centre for Health and Ageing  (+61 8)  9224 2993  /  (+61 4) 15 213 661
Janine MacDonald (UWA Public Affairs)  (+61 8)  6488 5563  /  (+61 4) 32 637 716
Tags
Channels

Media Statements — Research — University News